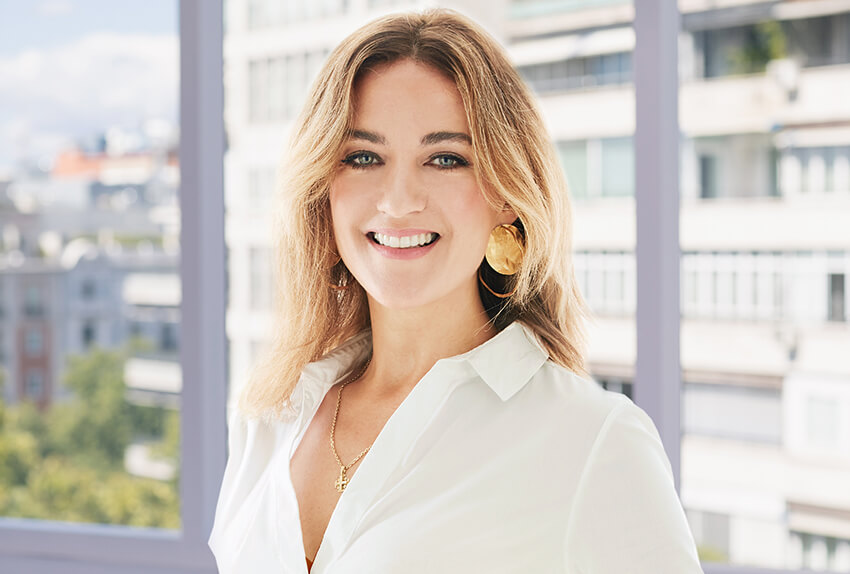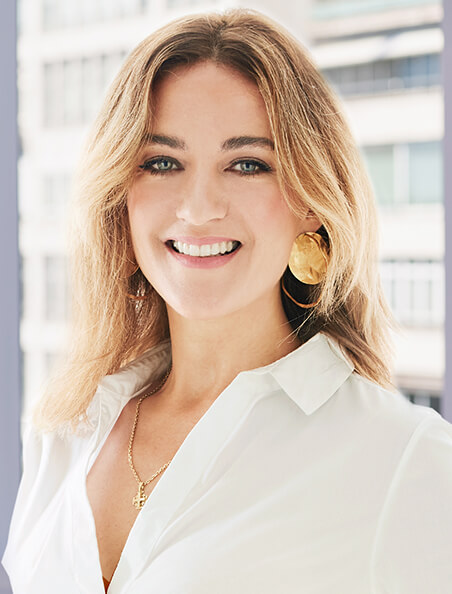 María Pilar García Guijarro
Partner Madrid
MARÍA PILAR IS A PARTNER IN THE CORPORATE AND M&A GROUP AND HEAD OF OUR MADRID OFFICE.
She has more than 20 years of experience in the energy and infrastructure sectors in Europe, LATAM and the Middle East, with a special focus on wind and solar sectors.
María Pilar advises investment funds, industrial companies and financial institutions on the full spectrum of corporate transactions. She specialises in corporate, commercial advice including structuring, development, acquisition of projects, portfolios and platforms, M&A and private equity deals, project contracts (such as PPA, EPC, O&M) and joint ventures.
She also has extensive experience advising on structured financings, as well as restructurings and refinancings.
María Pilar is recommended as a leading energy lawyer in Spain by prestigious legal directories Legal 500 EMEA, Chambers Europe and Chambers Global. In their 2019 and 2020 editions, Chambers hailed her as "a magnificent negotiator" and a "very commercially oriented" lawyer who "adapts to what the client is looking for".
Show related areas
Advising Cerberus on the sale of Renovalia to Italian fund F2i, of Renovalia's Spanish wind portfolio to Ardian and, in 2015, on the initial €1bn acquisition of Renovalia by Cerberus.
Advising Noy Infrastructure & Energy Investment Fund, the largest Israeli infrastructure fund, on the acquisition of a 420 MW PV portfolio from Energy and White Light Energy.
Advising Northleaf Capital Partners on the acquisition of a 500MW PV plant, the major PV plant in Europe, beneficiary of the Auction Regime, from ACS/Cobra.
Advising Copenhagen Infrastructure Partners on the acquisition of a 360 MW Spanish wind portfolio under development, comprised by eight wind farms located in Aragon, from Forestalia.
Education
2002 · Master on Energy Sector – Club Español de la Energía
1996 · Master in Business Administration – University Pontifica Comillas (ICADE)
1996 · Law Degree, with Honours – University Pontifica Comillas (ICADE)
Memberships & Associations
Madrid Bar Association
María Pilar es Socia del departamento de Mercantil/M&A y Directora de la oficina en Madrid.
Tiene más de 20 años de experiencia en el sector de la energía e infraestructuras en Europa, Latinoamérica y Oriente Medio con un especial enfoque en activos solares y eólicos.
María Pilar asesora en todo el abanico de transacciones mercantiles a numerosos fondos de inversión, compañías industriales y entidades financieras tanto a nivel local como internacional. Se especializa en asesoramiento mercantil, comercial incluyendo estructuración, desarrollo, adquisición de proyectos, porfolios y plataformas y operaciones de private equity además de contratos de proyectos (como PPA, EPC y O&M) y joint ventures.
Asimismo, cuenta con amplia experiencia financiaciones estructuradas, así como procesos de reestructuración y refinanciación.
María Pilar es recomendada como abogada experta en energía por prestigiosos directorios legales como Chambers Europe y Global y Legal 500. En 2019 y 2020, Chambers la destaca como una "magnífica negociadora" siendo "una abogada muy comercial que se adapta a las necesidades de su cliente."
Show related areas
Educación
2002 · Máster en Sector Energético – Club Español de la Energía
1996 · Diploma en Administración de Empresas – Universidad Pontifica de Comillas (ICADE)
1996 · Licenciatura en Derecho, con Honores – Universidad Pontifica de Comillas (ICADE)
Membresía y Asociaciones
Colegio de Abogados de Madrid