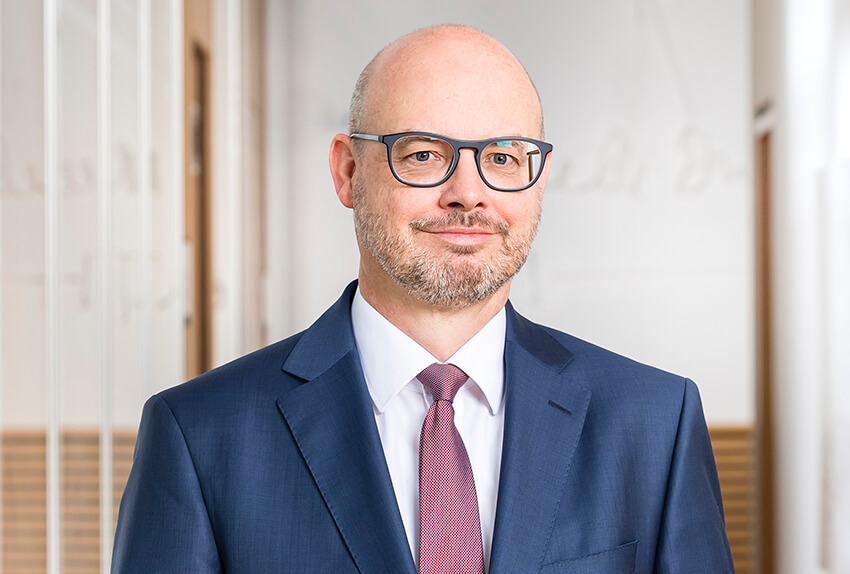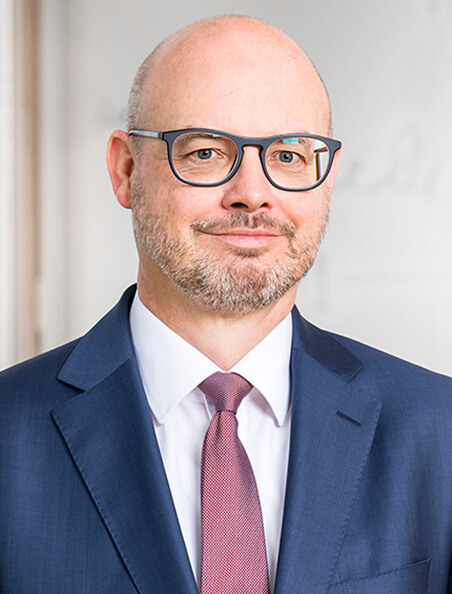 Stefan is a Partner in the Projects and Structured Finance Group.
Stefan specialises in project, acquisition and corporate finance. He regularly advises banks, sponsors and developers on the project financing of offshore and onshore wind farms, solar parks and other energy and infrastructure projects in Germany as well as in other European and non-European jurisdictions.
He also assists banks, private equity funds and corporations on the financing of M&A transactions and other corporate lending transactions.
Stefan is recognised as an expert energy and project finance lawyer in Germany by legal directories Chambers Europe and IFLR 1000. In 2018, the former quoted a client as describing Stefan as "the first choice for project financing". In 2021, Chambers called him a "very capable lawyer" and Clients find him to be "very precise in his analysis, calm and experienced." He has also been chosen to be the "Lawyer of the year" 2021 in Banking & Finance Law and in 2020 for Project Finance and Development Practice. He has been recognised as one of "The Best Lawyers in Germany 2021" in the fields of Banking Law, Project Finance and Development Practice and Banking and Finance Law by Best Lawyers in cooperation with business magazine Handelsblatt.
Show related areas
Education
1994 · Dr. jur., University Tübigen
1992-1995 · Trainee (Referendar), Landgericht (Regional Court) Stuttgart
1987-1992 ·  Law Student, University Tübingen
1976-1985 ·  Gymnasium Neckartenzlingen
memberships & ASSOCIATIONS
Hamburg Bar Association
British-German Jurists Association
German-Singaporean Lawyers Association
German Banking Law Association (Bankrechtliche Vereinigung)
Dr. Stefan Kilgus ist Partner in der Projects and Structured Finance Group.
Dr. Stefan Kilgus ist auf Projektfinanzierungen sowie Akquisitions- und Unternehmensfinanzierungen spezialisiert. Er betreut Banken, Sponsoren und Entwickler im Bereich Projektfinanzierungen, u.a. bei der Finanzierung von Offshore- und Onshore-Windparks, Solarparks und Infrastrukturvorhaben in Deutschland sowie im europäischen und außereuropäischen Ausland.
Darüber hinaus berät er Banken, Private-Equity-Fonds und Unternehmen bei der Finanzierung von M&A-Transaktionen und anderen Unternehmenskrediten.
Dr. Stefan Kilgus wird von Chambers Europe und IFLR 1000 als führender Anwalt in Deutschland für Energie- und Projektfinanzierung genannt. In Chambers 2018 bezeichnete ihn ein Mandant als "die erste Wahl für Projektfinanzierungen". Im Jahr 2021 nannte Chambers ihn einen "sehr fähigen Anwalt" und Mandanten finden ihn "sehr präzise in seiner Analyse, ruhig und erfahren." Außerdem wurde er zum "Anwalt des Jahres" 2021 im Bank- und Finanzrecht und im Jahr 2020 für die Projektfinanzierungs- und Entwicklungspraxis gewählt. Er wurde von Best Lawyers in Zusammenarbeit mit dem Wirtschaftsmagazin Handelsblatt als einer der "The Best Lawyers in Germany 2021" in den Bereichen Bankrecht, Projektfinanzierungs- und Entwicklungspraxis sowie Bank- und Finanzrecht ausgezeichnet.
Show related areas
Ausbildung
1994 Dr. jur., Universität Tübigen
1992-1995 Referendariat, Landgericht Stuttgart
1987-1992 Studium der Rechtswissenschaften, Universität Tübingen
1976-1985 Gymnasium Neckartenzlingen
Mitgliedschaften und Vereine
Rechtsanwaltskammer Hamburg
Deutsch-Britische Juristenvereinigung
Deutsch-Singapurische Juristenvereinigung
Bankrechtliche Vereinigung