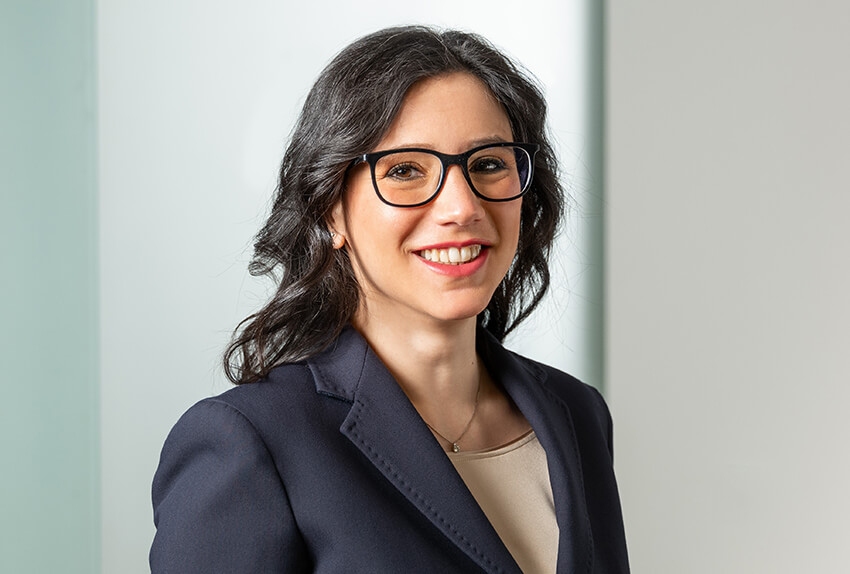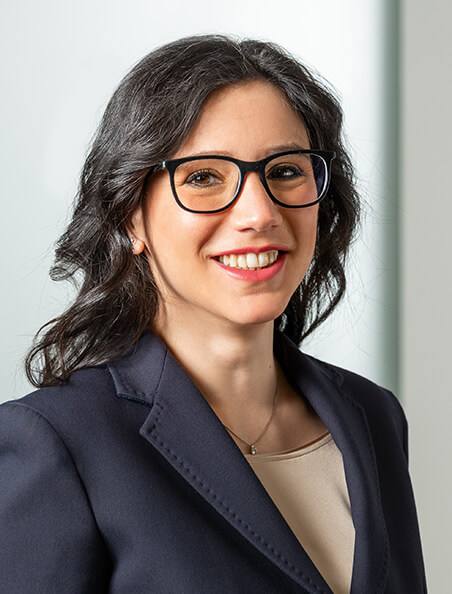 Roberta Cristaldi
Counsel Milan
Roberta is Counsel in the Employment Group.
Roberta focuses on contentious and non-contentious advice in connection with labour and trade union law.
Her experience ranges from the establishment of employment relations (by negotiating and drafting the various types of employment contracts) to day-to-day assistance to companies in HR management (changes in job tasks, disciplinary procedures, secondments, transfers, sick leave, maternity and paternity leave etc.), to individual or collective dismissals.
Roberta represents clients in before the Court with specific reference to disputed dismissals, qualification of the employment relation, transfers of businesses, occupational accidents and diseases.
She has a proven track record in agency agreements.
Roberta teaches labour law for professional business schools and training institutions.
She co-authors articles in publications on labour law jurisprudence and prevailing court decisions and has contributed to edit specialized editorial products on labour law issues and institutes.
In July 2009, she graduated "magna cum laude" from LUMSA (Libera Università Maria Santissima Assunta) in Palermo with a dissertation entitled "Qualifiche e mansioni nel pubblico impiego privatizzato" (Job classifications and duties in privatized civil service).
She is a member of the Milan Bar since 2013.
Roberta speaks English and Spanish, in addition to her native Italian.
Show related areas
Education
September 2007 – April 2008 Exchange Erasmus Program at "Universitat Internacional de Catalunya", Barcelona
2009 Law Degree at LUMSA University (Libera Università Maria Santissima Assunta) in Palermo
October 2009 – May 2011 Graduate school for legal professions (Scuola di Specializzazione per le Professioni Legali) – LUMSA Palermo
memberships & associations
Admitted to the Milan Bar Association since 2013
L'Avv. Cristaldi è Counsel nel dipartimento di Diritto del Lavoro.
L'Avv. Cristaldi si occupa prevalentemente di assistenza giudiziale e stragiudiziale in materia di diritto del lavoro e delle relazioni industriali.
La sua esperienza comprende la costituzione dei rapporti di lavoro (negoziando e redigendo i contratti di lavoro), l'assistenza quotidiana alle aziende nella gestione delle risorse umane (cambiamenti di mansioni, procedure disciplinari, distacchi, trasferimenti, assenze per malattia, maternità e paternità).
L'Avv. Cristaldi rappresenta i clienti nei contenziosi con specifico riferimento a licenziamenti contestati, qualificazione del rapporto di lavoro, trasferimenti d'azienda, infortuni sul lavoro e malattie professionali.
Ha una comprovata esperienza in materia di contratti di agenzia.
L'Avv. Cristaldi è docente di diritto del lavoro per scuole professionali ed enti di formazione.
È coautrice di articoli di commento su giurisprudenza e sentenze, inoltre ha contribuito alla redazione di prodotti editoriali specializzati su temi e istituti di diritto del lavoro.
Nel luglio 2009, si è laureata "magna cum laude" presso la LUMSA (Libera Università Maria Santissima Assunta) di Palermo con una tesi dal titolo "Qualifiche e mansioni nel pubblico impiego privatizzato".
È iscritta all'Ordine degli Avvocati di Milano dal 2013.
L'Avv. Cristaldi parla inglese e spagnolo, oltre all'italiano.
Show related areas
FORMAZIONE
Settembre 2007 – Aprile 2008 Programma di scambio Erasmus presso "Universitat International de Catalunya", Barcellona
2009 Laurea in Giurisprudenza presso l'Università LUMSA (Libera Università Maria Santissima Assunta) a Palermo
Ottobre 2009 – Maggio 2011 Scuola di specializzazione per le professioni legali – LUMSA Palermo
ASSOCIAZIONI PROFESSIONALI
Iscritta all'Ordine degli Avvocati di Milano dal 2013