Our Ethnic & Racial Diversity Network
MOSAIC, WFW's ethnic & racial diversity network, is a forum to discuss ethnic and racial diversity issues, champion practical steps to further the conversation on race and racism and raise awareness of different backgrounds and experiences.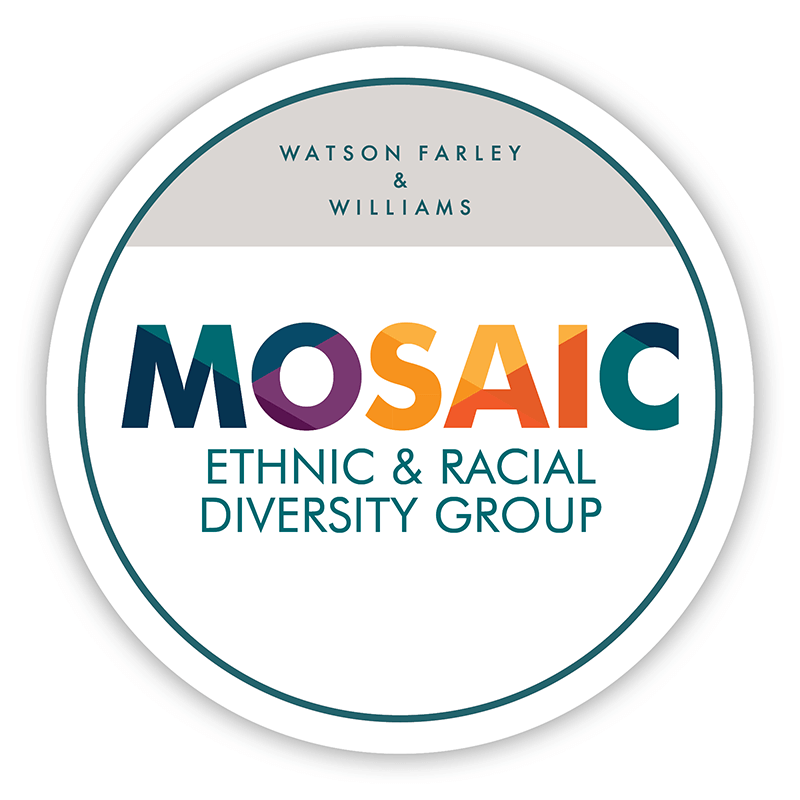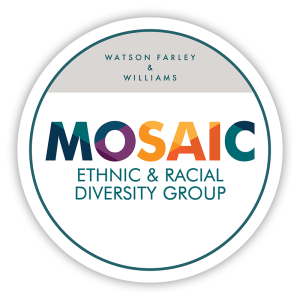 MOSAIC deliver a range of events and activities throughout the year, which are open to everyone within the firm that aim to celebrate different cultures and backgrounds and highlight practical steps that individuals at all levels can take to further ethnic & racial diversity.
Being an Active Bystander
As a firm, we've been working with our MOSAIC Network to establish how best we can encourage an open environment in which colleagues can increase their understanding of issues relating to racial diversity and racism.
One such initiative is our Active Bystanders programme, a series of workshops which explore how colleagues can identify and callout inappropriate behaviour such as racial micro-incivilities and other behaviours that are not in line with our values. The sessions explore what can prevent individuals from speaking up and share practical steps we can take to challenge this behaviour depending on the context of the situation and an individual's sense of comfort in the moment.
All teams in our Athens, Dubai, London and Singapore offices have completed this training and we continue to roll these sessions out throughout our international offices.
Meet our MOSAIC Network
"I have been with the firm 11 years now and got involved in our Diversity & Inclusion initiatives since their inception. Initiatives like MOSAIC are important to me as I want everyone at the firm to feel valued, supported and that they have a voice. I also want WFW to be an employer of choice – attracting, retaining, and developing the best talent from a wide range of backgrounds."

Neeta Aulak, Director of Compliance and Risk, MOSAIC Co-Lead
"I joined MOSAIC soon after starting my training contract and have really enjoyed being part of the Network. My MOSAIC highlight so far has been mentoring a group of local secondary school students through the Envision Business Mentoring Programme. MOSAIC members helped to prepare the students for an upcoming charity competition, where we focussed on developing the students' communication, presentation, and interpersonal skills. It was great to see how far the students had come by the end of the programme and I'm looking forward to participating in similar initiatives in future."

Idil Yusuf, Associate and MOSAIC Co-Lead, London
"I am proud to be one of the Partner Sponsors for MOSAIC. At WFW we are lucky to have a diverse workforce, made up of many different cultures and ethnic backgrounds. MOSAIC is about recognising this and valuing these different backgrounds and perspectives. Our people have really valued the opportunity to discuss these issues openly and the sense of community that the group facilitates."

Marcus Gordon, MOSAIC Partner Sponsor, Hong Kong
Read our latest insights
Press 27 Sep