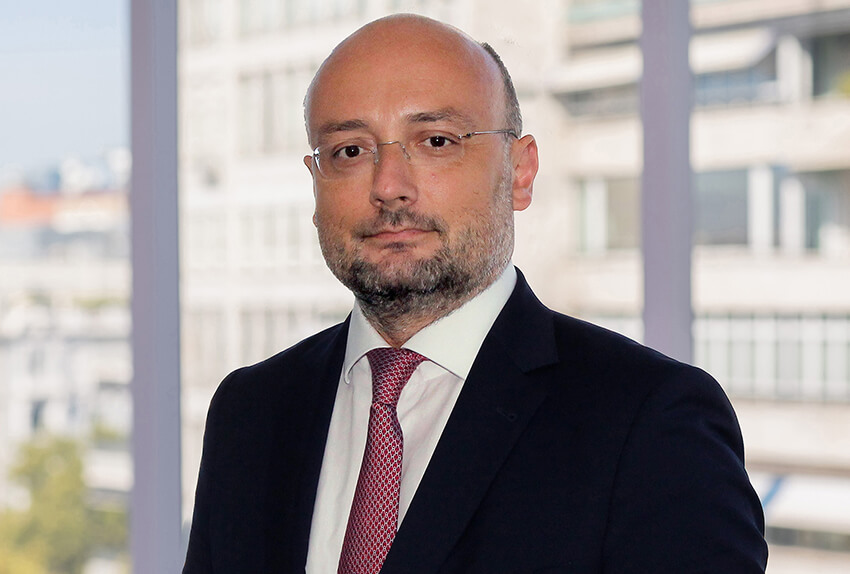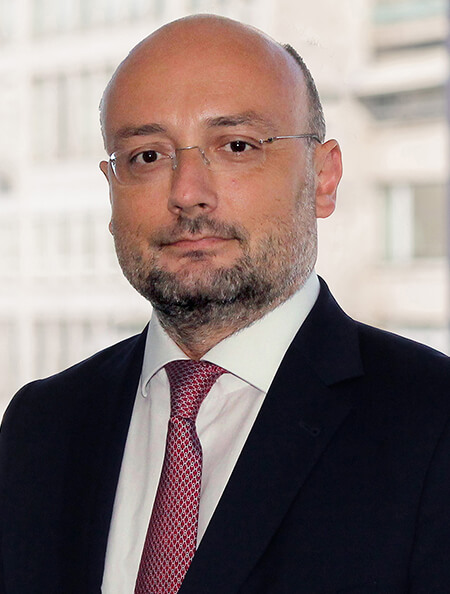 Victor Mercedes
Partner Madrid
Victor is a Partner in the Dispute Resolution Group.
Victor has more than 20 years of legal experience in dispute resolution, acting for domestic and international clients, corporations, listed or non-listed, funds and individuals, in litigation and arbitration proceedings.
He is former State Attorney in charge of the legal defense and representation of the Spanish Government, before courts, having served  during 6 years, acting in over 2000 disputes. He was also member of the Spanish Administrative Observatory for Tax Crime and Punishable Insolvencies appointed by the Spanish Ministry of Economy, in charge of legal reforms in such matters.
In private practice since 2006, he is a leading lawyer in civil, commercial and corporate litigation, insolvency and pre-insolvency advice and litigation, domestic and international arbitration, white-collar crime litigation, corporate defense and related compliance work.
Victor advises and acts as counsel for Spanish and international clients in domestic and international commercial arbitration disputes, before the most relevant international and Spanish arbitration courts or in ad-hoc arbitrations in a broad variety of sectors. He accumulates also significant experience in investment treaty disputes especially involving countries and governments in Central and South America.
He assists Spanish and international clients, both contractual and tort, on directors' liability and conflicts within companies and in any type of complex litigation before civil, commercial courts in Spain in all their instances.
Victor provides advice on criminal law for corporate crime and corporate compliance and defends companies and directors in cross-border or highly complex criminal investigations and judicial proceedings before Spanish criminal courts including National Court and Supreme Court.
Victor advises and represents Spanish and international clients in insolvency proceedings, distress situations, liability for insolvency, as well as transactions in the context of insolvencies. He accumulates huge experience advising on domestic or cross-border sales of business units within insolvency proceedings.
Victor is recognized in Spain for dispute resolution, corporate crime and restructuring and insolvency by top legal directories Chambers Global, Europe and Legal 500.
Clients appreciate that "He is a magnificent litigator. He is absolutely fantastic before courts, with complete control over the strategy and the details, anticipating any scenario and always focussed on achieving the best results".
Show related areas
Advising investment banking divisions of international and domestic banks in various ICC arbitral disputes, concerning finance and power purchase agreements in the renewable energy sector.
Advising directors of an international group in several criminal cases for disloyal administration.
Advising a foreign SPV in commercial litigation and related transactions involving distressed assets in Spain.
Education
2006 · State Attorney on voluntary leave.
2000 · State Attorney by competitive examination.
1997 · Law Degree. First Class Honours (Universitat Pompeu Fabra)
memberships and associations
Barcelona Bar Association (ICAB)
Spanish Association of State Attorneys
Spanish Arbitration Club
Victor es Socio en el Departamento Procesal.
Víctor cuenta con más de 20 años de experiencia en la resolución de conflictos, actuando para clientes nacionales e internacionales, empresas, cotizadas y no cotizadas, fondos y particulares, en litigios y arbitrajes.
Es Abogado del Estado por oposición, a cargo de la defensa legal y representación del Gobierno español ante tribunales, habiendo servido durante 6 años, actuando en más de 2000 litigios. Fue miembro del Observatorio Administrativo de Delito Fiscal y de Insolvencias Punibles designado por el Ministerio de Economía, a cargo de proponer reformas legales en dichas materias.
En la práctica privada desde 2006, Víctor es reconocido como un abogado líder en litigios civiles, mercantiles y societarios, en el asesoramiento y los litigios concursales y preconcursales, en arbitraje nacional e internacional, en litigios por delitos económicos, defensa penal corporativa y el asesoramiento en cumplimiento normativo relacionado.
Víctor asesora y actúa como abogado de clientes españoles e internacionales en disputas de arbitraje comercial nacional e internacional, ante las cortes de arbitraje internacionales y españolas más relevantes o en arbitrajes ad-hoc en una amplia variedad de sectores. Acumula también una importante experiencia en disputas de tratados de inversión, especialmente en países y gobiernos de América Central y del Sur.
Víctor asiste a clientes españoles e internacionales, en litigios contractuales o extracontractuales, en materia de responsabilidad de administradores y conflictos societarios y en todo tipo de litigios complejos ante los tribunales civiles y mercantiles de España en todas sus instancias.
Víctor asesora en materia de derecho penal económico y compliance corporativo y defiende a empresas y directivos en investigaciones penales transfronterizas o de alta complejidad y en procedimientos judiciales ante los tribunales penales españoles, incluyendo la Audiencia Nacional y el Tribunal Supremo.
Víctor asesora y representa a clientes españoles e internacionales en procedimientos de insolvencia, situaciones de distress, responsabilidad por insolvencia, así como en transacciones en el contexto de la insolvencia. Acumula una gran experiencia en el asesoramiento de compraventas nacionales o transfronterizas de unidades de negocio en el marco de procedimientos de insolvencia.
Víctor es reconocido en España en materia de litigación, derecho penal económico y reestructuración e insolvencia por los principales directorios jurídicos Chambers Global, Europe y Legal 500.
Los clientes aprecian que "es un magnífico litigante. Es absolutamente fantástico ante los tribunales, con un control total sobre la estrategia y los detalles, anticipándose a cualquier escenario y siempre enfocado a conseguir los mejores resultados".
Show related areas
Asesoramiento a las divisiones de banca de inversión de bancos extranjeros y nacionales en varias disputas arbitrales ICC, relativas a contratos financieros y de compra de energía, en el sector de las energías renovables.
Asesoramiento a directivos de un grupo internacional en varias causas penales por administración desleal.
Asesoramiento a una sociedad vehículo, de propósito especial, de nacionalidad extranjera, en un litigio comercial y en operaciones relacionadas sobre activos en distress en España.
EDUCACIÓN
2006 · Abogado del Estado en excedencia voluntaria.
2000 · Abogado del Estado por oposición.
1997 · Licenciado en Derecho con Premio Extraordinario (Universidad Pompeu Fabra).
MEMBRESÍA Y ASOCIACIONES
Colegio de Abogados de Barcelona (ICAB)
Asociación Española de Abogados del Estado
Club Español del Arbitraje