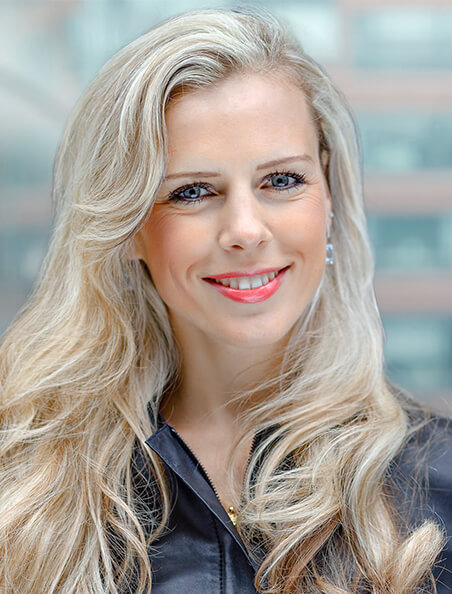 Valentina Keys
Senior Associate London
Valentina is a Senior Associate in the Environment, Health & Safety team.
She regularly advises clients on various aspects of Net Zero, EU Green Deal, Fit for 55, EU ETS, Circular Economy and wider sustainability/climate change/decarbonisation agenda applicable to different sectors.
Valentina also has broad experience of providing stand-alone regulatory advice to international companies on environmental risk management (i.e in the fields of waste, chemicals, energy, water, responsible ship recycling etc) and in particular on REACH, RoHS and WEEE compliance.
On the transactional side, she has extensive experience of drafting and negotiating environmental sections of the due diligence reports. Her experience includes defending environment prosecutions and some health and safety actions. She represents multinationals defending claims, supporting witnesses and directors/managers.
Valentina has also spent time on secondment at DECC analysing disparate financial investment measures which could be offered to consumers and companies alike in order to encourage greater uptake of energy efficiency and renewables.
Valentina's advisory remit also includes advising corporates and financiers in relation to contractual transfer of risk and apportionment of liability for environmental damage and contaminated land as well as on the EU Green Deal, Fit for 55, Circular Economy, Extended Producer Responsibility, ESOS, SECR, EU ETS, Eco-Design of Energy Using Products, Energy Performance of Buildings Directive, EU Ship Recycling Regulation, climate change and cleantech, hazardous substances (including asbestos), packaging waste, packaging tax, international carriage of dangerous goods, transfrontier shipment of waste, conflict minerals and Brexit. Valentina is a regular speaker at international maritime and clean cargo events and advises on a range of topics from compliance with cleaner fuel and emission reduction requirements to sustainable ports, clean cargo and innovative financing models such as Poseidon Principles and the Sea Cargo Charter, amongst others.
Valentina has been named as a 'Rising Star' by Legal 500 in 2022.
Show related areas
Advising several shipping companies, charterers, ship managers and ship owners/operators on their environmental obligations and on how to future proof and create opportunities in the decarbonisation agenda.
Advised several corporates on compliance with producer responsibility obligations under packaging and batteries laws as well as on their legal obligations under REACH, ROHS and WEEE and on the launch of a number of electronic devices.
Advised a number of financiers and lessors on environmental covenants in financing agreements and on innovative green financing initiatives such as Poseidon Principles, Sea Cargo Charter and others.
Advised a number of funds, financiers and organisations on environmental risk management, environmental and health & safety due diligence, contractual transfer and apportionment of environmental risk and on the range of carbon reporting obligations applicable to organisations of different sizes.
Resolved several environmental regulatory investigations and have settled or successfully defended a number of waste and energy facility operators in several criminal and civil actions.
Education
2003 – 2005 · Law Conversion Course (London City University) and a Legal Practice qualification, Law School, Oxford Institute of Legal Practice
1999 – 2003 · LLB(Hons) Modern Languages, University of Cambridge, UK
Memberships and Associations
Member of UKELA, Lloyds, UK Chamber of Shipping