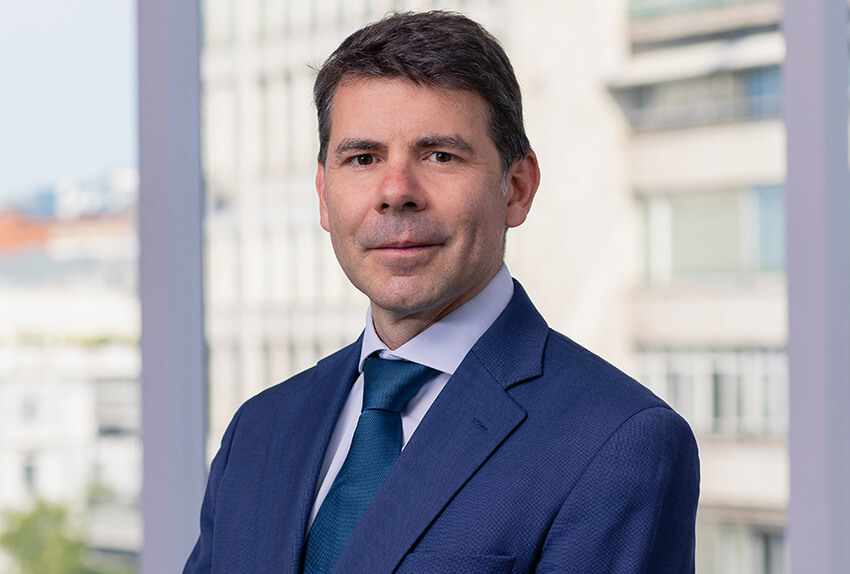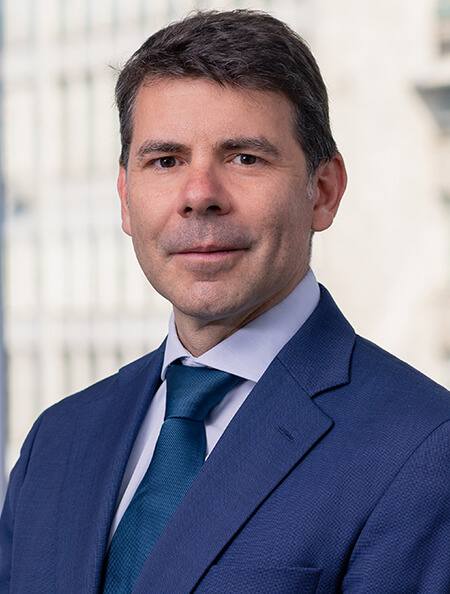 Luis is Counsel in the Regulatory Group.
He specialises in regulated sectors, administrative and environmental laws. He has a deep experience in energy and all environmental fields such as waste, contaminated soil, water, industrial emissions, impact assessment, environmental liability, etc. and mainly focuses on energy efficiency and renewable energy.
Luis recently joined WFW from Spanish law firm Garrigues, where, for more than 20 years, he has been advising both local and international financial entities and companies in M&A and financings transactions as well as on public procurements and contentious-administrative processes. He is involved in project development, from early stages to ready-to-build and COD.
Prestigious legal directory Chambers Europe recognises Luis as an environment leading lawyer in Spain, highlighting he "finds the most practical solution focussed on the clients' needs".
Show related areas
Advising several of the most important companies in the Spanish energy sector on the acquisition of renewable energy portfolios or assets.
Advising several of the most relevant Financial Entities in the financing and refinancing of renewable assets and portfolios.
Advising several companies on environmental matters in relation to asset acquisitions, i.e. in the food industry, etc.
Advising leading Spanish companies in relation to the regulation of greenhouse gas emission rights.
Advising leading companies on administrative and contentious-administrative procedures in relation to electricity and environmental issues.
Education
2013 International Legal English Certificate by Cambridge
2009 Executive Master's Degree in Zoning ("Centro de Estudios Garrigues")
2003 Advanced Course on Energy Law – Instituto de Empresa (IE)
1999 Master's Degree in Legal, Economic and Social Environment ("E.O.I")
1998 Law degree – Universidad Autónoma de Madrid
memberships & associations
2005: Madrid Bar Association
Luis es Counsel del departamento de Derecho Administrativo y Regulatorio.
Está especializado en sectores regulados, derecho administrativo y derecho ambiental. Luis tiene amplia experiencia en todos los sectores medioambientales como gestión de residuos, biomasa, suelos contaminados, agua, emisiones industriales, evaluación de impacto ambiental, responsabilidad ambiental, etc. con especial enfoque en eficiencia energética y energía renovable.
Luis asesora a entidades públicas y privadas en temas de energías renovables y medioambientales en el desarrollo de proyectos, desde las primeras fases proyectos ready-to-build o COD. Participa, con frecuencia, como ponente en eventos del sector.
Luis se ha incorporado recientemente a WFW desde Garrigues, donde, durante más de 20 años, ha estado asesorando a entidades financieras y empresas tanto locales como internacionales en operaciones de fusiones y adquisiciones y financiaciones, así como en contrataciones públicas y procesos contencioso-administrativos.
El prestigioso directorio legal Chambers Europe reconoce a Luis como un abogado líder en el sector del medio ambiente en España, destacando que "encuentra la solución más práctica ajustada a las necesidades del cliente".
Show related areas
Asesoramiento a varias de las empresas más importantes del sector energético en España en la adquisición de porfolios o activos de energías renovables
Asesoramiento a varias de las más importantes entidades financieras en la financiación y refinanciación de porfolios y activos renovables.
Asesoramiento a diversas empresas en cuestiones ambientales en relación con la adquisición de activos, por ejemplo, en la industria alimentaria, etc.
Asesoramiento a empresas españolas líderes en relación con la regulación de los derechos de emisión de gases de efecto invernadero.
Asesoramiento a empresas líderes en procedimientos administrativos y contencioso-administrativos en materias de electricidad y medio ambiente.
EDUCACIÓN
2013 International Legal English Certificate de Cambridge
2009 Máster Ejecutivo en Urbanismo ("Centro de Estudios Garrigues")
2003 Curso avanzado en Derecho de la Energía – Instituto de Empresa (IE)
1999 Máster en Organización Jurídica, Económica y Social del Medio Ambiente ("E.O.I")
1998 Licenciatura en Derecho – Universidad Autónoma de Madrid
MEMBRESÍA Y ASOCIACIONES
2005: Colegio de Abogados de Madrid