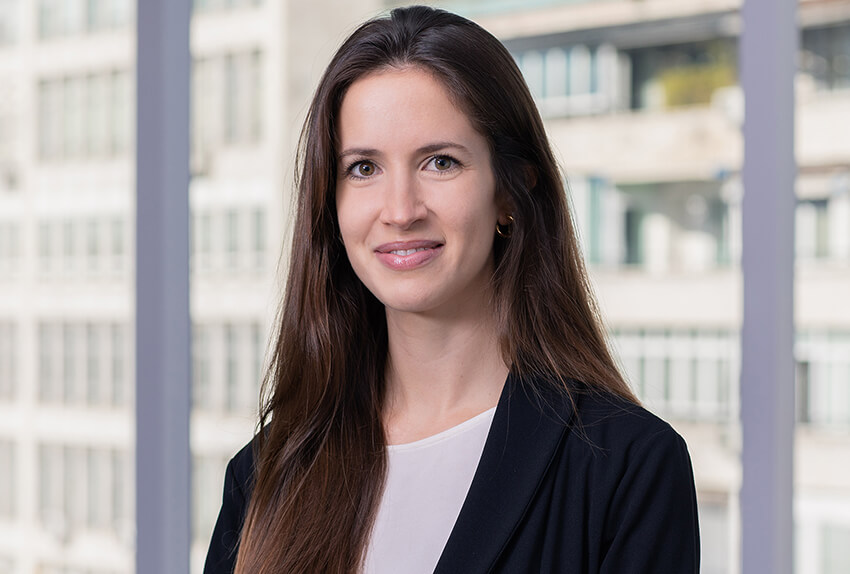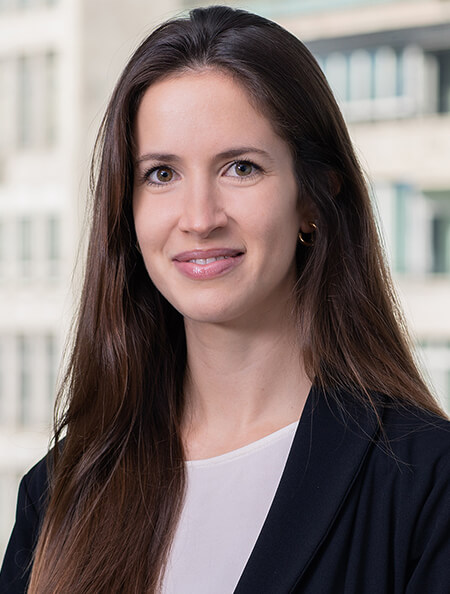 Joana is an Associate in the Madrid Asset Finance group.
She specialises in advising Spanish and foreign companies on asset finance and structured finance matters, advising on acquisition financing, with emphasis on tax lease transactions and financings based on the Spanish RD 874/2017 or other financing schemes in the maritime and aviation sector.
Joana also has experience providing tax advice in relation to M&A operations, tax dispute resolutions, as well as general aspects of corporate and commercial law.
Show related areas
Education
2018 · LL.M. Access to the Legal Profession and Business Law – Universidad de Navarra
2017 · Law Degree – Universidad de Navarra
2017 · Business Management Degree – Universidad de Navarra
2016 · Exchange Program – Aalto University
2014 · Exchange Program – Queen's University
Memberships and Associations
2019 · Madrid Bar Association
Joana es Asociada en el departamento de Financiación de Activos en Madrid.
Joana está especializada en el asesoramiento a empresas españolas y extranjeras en materia de financiación de activos y financiación estructurada, así como en la financiación de adquisiciones, con énfasis en operaciones de tax lease y financiaciones basadas en el RD874/2017 u otros esquemas de financiación en el sector marítimo y aeronáutico.
Además, cuenta con experiencia en el asesoramiento fiscal en operaciones de fusiones y adquisiciones, resolución de conflictos fiscales, así como en aspectos generales del derecho mercantil.
Show related areas
Educación
2018 · Doble Máster en Acceso a la Abogacía y Derecho de Empresa – Universidad de Navarra
2017 · Grado en Derecho – Universidad de Navarra
2017 · Grado en Administración y Dirección de Empresas – Universidad de Navarra
2016 · Programa de Intercambio – Aalto University
2014 · Programa de Intercambio – Queen's University
Membresía y Asociaciones
2019 · Colegio de Abogados de Madrid