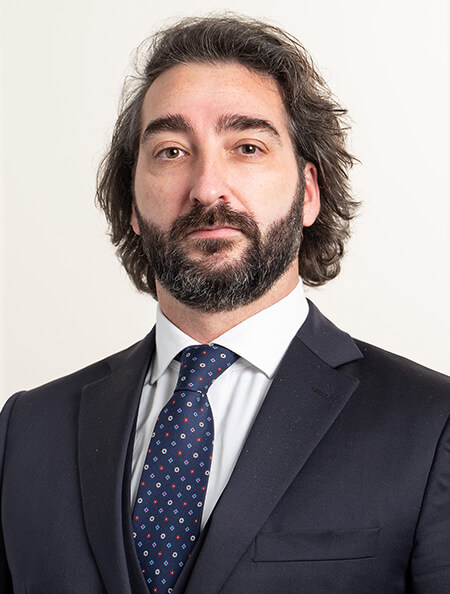 Davide Canepa
Senior Associate Milan
Davide is a Senior Associate in the Asset and Structured Finance Group.
Davide's practice covers all aspects of shipping and commercial advisory, embracing the broadest spectrum of shipping, maritime, shipbuilding, insurance, international trade and jurisdictional disputes.
Davide has gained an extensive experience on contentious matters relating to cargo claims and is regularly involved in cases arising out of carriage by road (CMR and non-CMR), rail (COTIF/CIM) and multi-modal transport.
He has also gained significant experience in advising on aviation regulatory.
His advice and assistance are sought in non-contentious matters relating to freight forwarders' rights towards their principal and cargo interests, review of contracts wording (insurance, transport, C/P), demurrage/detention of containers, cargo lien.
He attended the Ph.D. program on Logistic & Transport Law and the Summer course on Private International Law at the Hague Academy of International Law; he usually cooperates as assistant lecturer to the chair of shipping law at Genoa University and contributes to specialized magazines and organizes, or is often invited to speak at, conferences and seminars on issues regarding his specific area of expertise
He is fluent in English and has a good knowledge of German and Swedish.
Show related areas
Education
2021 · Certificate in Maritime Arbitration – European Court of Arbitration
2014 · Certificate in arbitration Law – Bar Association – Genoa
2011 · International private Law Course – Academy of International Law Course – The Hague
2010 · Ph. D. Candidate –University of Genoa
2009 · Chartered Shipbroker – Genoa Chamber of Commerce
2009 · LLM Degree in Law –University of Genoa
memberships and associations
2021 · Compagnia delle Opere Milano– Logistics Industry section
2020 · Vice president of Transport Law Commission – AIJA
2017 · AIJA – Association Internationale des Jeunes Avocats – Member of Environmental & Energy Law Commission; Insolvency Commission; International Arbitration Commission; T.R.A.D.E. Commission; TransportLaw Commission
2016 · Propeller Club Port of Venice  – member
2015 · Young AIDIM – Member of the Board
2012 · Ammissione alla professione di Avvocato – Albo avvocati di Genova
2010 · AIDIM – Italian Maritime Law Association
Davide è un Senior Associate nel dipartimento di Asset and Structured Finance
La pratica dell'Avv. Canepa comprende tutti gli aspetti della consulenza marittima e commerciale, incluso il diritto marittimo, le costruzioni navali, le assicurazioni il commercio internazionale e le controversie giurisdizionali.
L'Avv. Canepa ha maturato una vasta esperienza nel contenzioso relativo ai danni al carico, ed è regolarmente coinvolto in casi derivanti dal trasporto su strada (CMR e non CMR), ferroviario (COTIF / CIM) e dal trasporto multimodale.
Ha anche maturato una significativa esperienza nella consulenza in materia di regolamentazione dell'aviazione.
L'Avv. Canepa ha gestito contenziosi giudiziali e arbitrati relativi a controversie complesse derivanti dalla perdita di merci, contratti EPC, contratti di logistica, contratti di vendita internazionali ed il sequestro ed il pignoramento di navi.
Viene richiesta la sua consulenza e assistenza in via stragiudiziale in relazione ai diritti degli spedizionieri nei confronti dei loro mandanti e degli interessati al carico, alla revisione del wording dei contratti (assicurazione, trasporto, C / P), demurrage/detenzione di container, all'esercizio del diritto di ritenzione sulle merci.
Ha frequentato il corso di Dottorato in diritto della logistica e dei trasporti ed il corso di diritto internazionale privato presso l'Accademia di diritto internazionale dell'Aja; collabora abitualmente come assistente alla cattedra di diritto marittimo dell'Università di Genova e collabora con riviste specializzate e organizza o è spesso invitato come relatore a parlare a conferenze e seminari su questioni riguardanti le sue specifiche aree di competenza.Parla fluentemente inglese e ha una buona conoscenza del tedesco e dello svedese.
Show related areas
formazione
2021 · Certificato in Diritto dell'Arbitrato Marittimo – European Court of Arbitration
2014 · Certificato in diritto dell'Arbitrato – Ordine degli avvocati di Genova
2011 · Corso di diritto internazionale privato – Accademia di diritto Internazionale – L'Aja
2010 · Dottorato di ricerca – Università degli Studi di Genova
2009 · Mediatore Marittimo – Camera di Commercio di Genova
2009 · Laurea in Giurisprudenza – Università degli Studi di Genova
ASSOCIAZIONI PROFESSIONALI
2021 · Compagnia delle Opere Milano – Sezione Logistica
2020 · Vicepresidente della Commissione Diritto dei Trasporti – AIJA
2017 · AIJA – Associazione Internazionale Giovani Avvocati – membro delle Commissioni Energia e Ambiente; insolvenza; Arbitrato Internazionale; T.R.A.D.E.; Diritto dei Trasporti
2016 · Propeller Club Venezia – socio
2015 · AIDIM Young – Membro del Direttivo
2012 · Qualified as Italian Lawyer – Genoa Bar Association
2010 · in corso AIDIM – Associazione Italiana di Diritto Marittimo