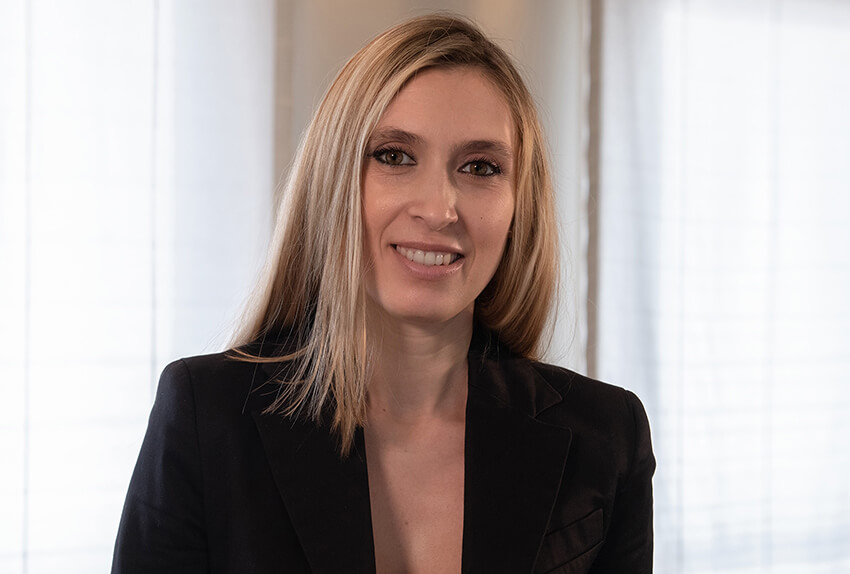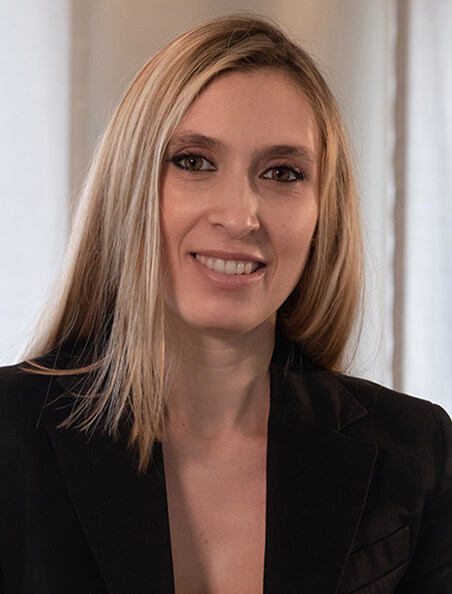 Cristina Betti
Senior Associate Milan
Cristina Betti is a senior associate in the firm's Corporate and M&A Group.
Cristina specialises in corporate law, with particular focus on project financing and M&A transactions in the renewable energy sector. She has also experience on administrative and regulatory matters, as well as corporate governance and compliance issues ("Model 231").
Cristina is a member of the Bar in three different jurisdictions (Italy – 2013; Florida – 2012; and Spain – 2011). She holds a Law Degree cum laude from "Roma Tre" University (Rome, Italy), a Juris Doctor (J.D.) from "Nova Southeastern University" (Fort Lauderdale, Florida), as well as a Spanish Law Degree from "La Laguna" University (Tenerife, Spain).
Show related areas
Education
August 2009-May 2012 Nova Southeastern University, Fort Lauderdale (Florida, USA) – Law School
June 2011 Universidad "La Laguna", Facultat de Derecho, Tenerife, Spain Licenciatura en Derecho
May 2010 Universita' degli Studi "RomaTre", Facolta' di Giurisprudenza, Rome
October 2008-February 2009 Universidad "Pompeu Fabra", Facultat de Derecho, Barcellona, Spagna (Erasmus)
Cristina Betti è una senior Associate presso il Dipartimento Corporate ed M&A.
Cristina è specializzata in diritto societario, con particolare riguardo alla finanza di progetto e a operazioni di fusione e acquisizione nel settore delle energie rinnovabili.
Ha inoltre esperienza in ambito amministrativo e regolamentare, nonché in materia di corporate governance e compliance, prestando la propria consulenza con riferimento alla predisposizione, adozione e implementazione di Modelli 231.
Cristina è iscritta all'Ordine degli Avvocati di Roma (2013), Florida Bar (2012) e Ilustre Colegio de Abogados de Madrid (2011). Laureatasi con lode presso l'Università "Roma Tre" (Roma, Italia), ha conseguito, inoltre, il titolo di Juris Doctor (J.D.) presso la "Nova Southeastern University – Shepard Broad Law Center" (Fort Lauderdale, Florida) e il diploma di Laurea in Giurisprudenza presso l'Università "La Laguna" (Tenerife, Spagna).
Show related areas
Formazione
2009 – 2012: Nova Southeastern University, Fort Lauderdale (Florida, USA) – Law School
2011: Universidad "La Laguna", Facultat de Derecho, Tenerife, Spain Licenciatura en Derecho
2010: Università degli Studi "RomaTre", Facoltà di Giurisprudenza, Rome
2008 -2009: Universidad "Pompeu Fabra", Facultat de Derecho, Barcellona, Spain (Erasmus)