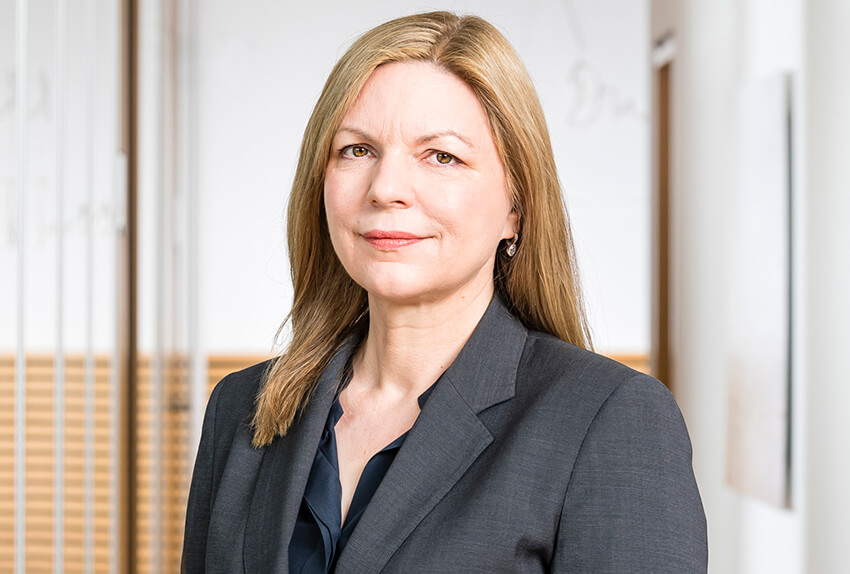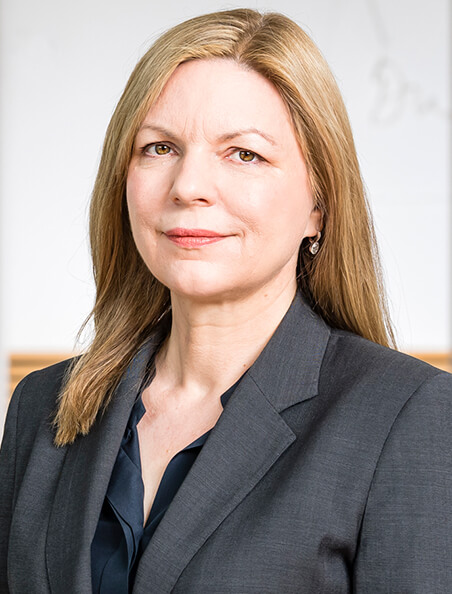 Maren is a Partner in the assets & structured finance Group.
Maren specialises in advising international banks on ship finance matters, including syndicated loans, ECA-backed loans, lease structures, restructuring and enforcements, and portfolio sales. Other areas of expertise include shipyard-related matters, marine insurance, sale and purchase, cruise and dispute resolution.
She is recognised as a notable practitioner for her shipping expertise by legal directory IFLR 1000 2021.
In addition to being a Rechtsanwältin in Germany, Maren was called to the Bar of England & Wales in 2003. Maren speaks English and German and has basic knowledge of Spanish and French.
Show related areas
Advised on two separate Korea Trade Insurance Corporation backed green financings for Hapag-Lloyd AG with a combined value of US$1bn+. Both transactions complied with the Loan Market Association's Green Loan Principles and were also in line with the Climate Bond Initiative trajectory as certified by DNV GL as independent expert.
Advised Oak Hill Advisors on acquisition of US$182.5m container portfolio.
Advised German and international lenders on numerous new-build and second-hand tonnage financings.
Advised German banks in relation to Japanese Operating Leases for container boxes and ships.
Education
1998 · Second state examination in Bremen
1997 · LL.M. University of East Anglia
1995 · First state examination in Trier
1992 · Universidad de Salamanca
memberships and associations
Bundesrechtsanwaltskammer
Hamburgischer Anwaltsverein e.V.
German Maritime Arbitration Association
Maren Brandes ist Partner in der Maritime Group.
Maren Brandes ist spezialisiert auf die Beratung von internationaler Banken in Schiffsfinanzierungsfragen, einschließlich Konsortialkredite, ECA-gedeckter Kredite, Leasingstrukturen, Restrukturierungen und Vollstreckungen sowie Portfolioverkäufe. Ihre weiteren Tätigkeitsschwerpunkte liegen in Werftsachen, Seeversicherung, Schiffsverkäufen sowie Kreuzfahrt und Streitbeilegung.
Sie wird von Chambers Europe 2019 als "a very strong transactional shipping lawyer" empfohlen.
Sie ist als deutsche Rechtsanwältin zugelassen und wurde 2003 zur Bar of England & Wales berufen. Maren Brandes spricht Englisch und Deutsch und verfügt über Grundkenntnisse in Spanisch und Französisch.
Show related areas
Beratung eines von Crédit Agricole, DNB, HSBC und UniCredit koordinierten Bankenkonsortiums in Bezug auf die Unterzeichnung einer von ECA unterstützten syndizierten Kreditfazilität in Höhe von USD 372 Mio. für Hapag-Lloyd.
Beratung deutscher und internationaler Kreditgeber bei verschiedenen Neubau- und Second-Hand Tonnnage-Finanzierungen.
Beratung deutscher Banken in Bezug auf japanische Operating Leases für Container-Boxen und Schiffe.
Ausbildung
1998 2. Staatsexamen in Bremen
1997 LL.M. University of East Anglia
1995 1. Staatsexamen in Trier
1992 Universidad de Salamanca
Mitgliedschaften und Vereine
Bundesrechtsanwaltskammer
Hamburgischer Anwaltsverein e.V.
German Maritime Arbitration Association