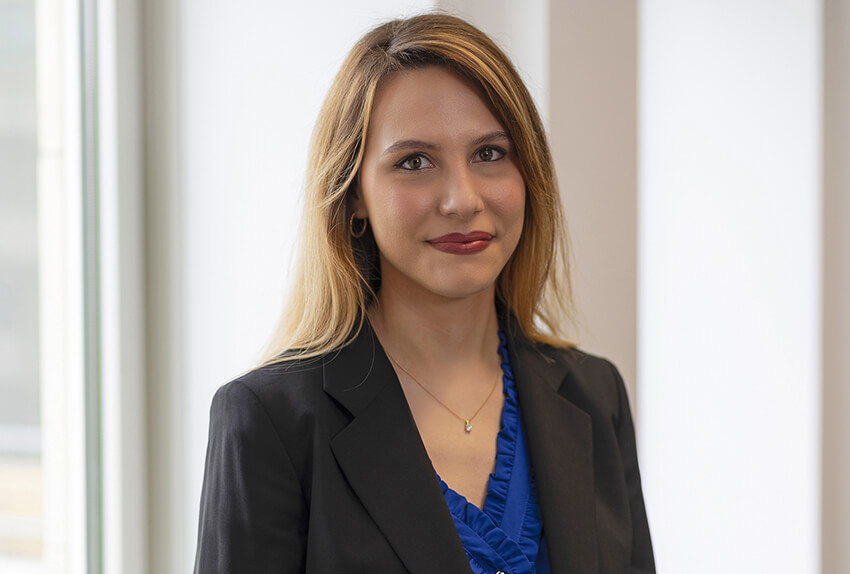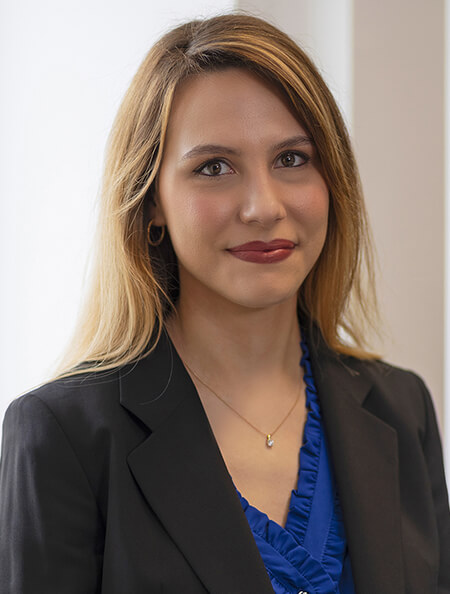 Juliana Brandao Marques
Associate Paris
Juliana is an associate in the Regulatory Group in Paris.
She advises public and private entities as well as financial institutions on energy related matters (wind, solar, hydro, biomass, emobility, electricity transmission network etc.), public contracts (public procurement contracts, public private partnerships, concession contracts, and other complex contractual systems), environmental law, planning law and projects contracts.
Prior to joining WFW, she worked for four years within the Energy department of a French law firm.
Juliana holds a Master of Laws in Energy and Natural Resources Law from Queen Mary University of London (UK) and a Master II in Public Business Law (Droit Public des Affaires) from Paris-Sud University (France).
Show related areas
Education
2017 – 2018 · LLM in Energy and Natural Resources Law, Queen Mary University of London
2014 – 2013 · Master's degree (Master II) in Public Procurement law, Paris-Sud University
2013 – 2014 · Master's degree (Master I) in Public Business law, Paris-Sud University
memberships and associations
Member of the Paris Bar
Juliana est collaboratrice au sein du département Regulatory du bureau de Paris.
Elle intervient aussi bien en conseil qu'en contentieux en matière de droit public et réglementation, et plus précisément dans le secteur du droit de l'énergie (éolienne – terrestre ou offshore, photovoltaïque, hydraulique, biomasse, mobilité électrique, réseau de transport d'électricité etc.), en droit des contrats publics (marchés publics, contrats de partenariat, concessions et autres montages contractuels complexes), en droit de l'environnement et en droit de l'urbanisme. Elle participe également à la rédaction et à la négociation des contrats de projets.
Juliana conseille des opérateurs privés, des personnes publiques ainsi que des institutions financières.
Avant de rejoindre WFW, elle a travaillé pendant quatre années au sein du département "Energie" d'un cabinet d'avocats français.
Juliana est titulaire d'un Master of Laws en Droit de l'Energie et des Ressources Naturelles (LLM in Energy and Natural Resources Law) de l'Université de Londres Queen Mary (Royaume-Uni) ainsi que d'un Master II en Droit Public des Affaires de l'Université Paris-Sud (France).
Show related areas
FORMATION
2017 – 2018 · Master of Laws en Droit de l'Energie et des Ressources Naturelles, Université de Londres Queen Mary
2014 – 2013 · Master II en Droit Public des Affaires, Mention Commande publique, Université Paris-Sud
2013 – 2014 · Master I en Droit Public des Affaires, Université Paris-Sud
ASSOCIATIONS PROFESSIONNELLES
Membre du barreau de Paris