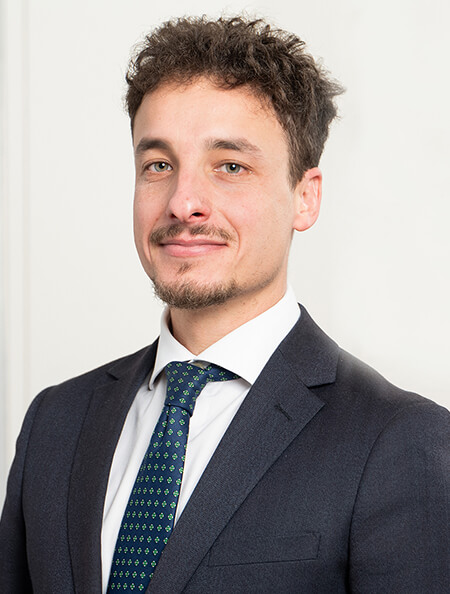 Antonio Ferrero
Associate Milan
Antonio is an Associate in the Real Estate department.
Antonio works mainly on real estate transactions, commercial leases and business branch leases.
He assists both Italian and foreign companies in cross-border and domestic transactions, providing advice and drafting agreements and ancillary documentation. He has dealt with civil and commercial litigation.
He obtained his master's degree in Law from the Università degli Studi di Torino in 2014. In 2017, he was admitted to the Italian Bar.
Besides Italian, he speaks English and Spanish.
Show related areas
Education
2015 · Master in Comparative Law, Economics and Finance at International University College of Turin.
2014 · Master's Degree in Law at Università degli Studi di Torino
memberships and associations
2017 · Ordine degli Avvocati di Torino
Antonio è un Associate nel dipartimento di Real Estate.
L'Avv. Ferrero si occupa prevalentemente di transazioni immobiliari, locazioni commerciali e affitti di ramo d'azienda.
Assiste società italiane ed estere nelle operazioni cross-border e domestiche, fornendo consulenza e redigendo contrattualistica ed altra documentazione commerciale. Si è occupato di contenzioso civile e commerciale.
Ha conseguito la Laurea Magistrale in Giurisprudenza presso l'Università degli Studi di Torino nel 2014.
È iscritto all'albo degli Avvocati di Torino dal 2017.
Oltre all'italiano, parla inglese e lo spagnolo.
Show related areas
FORMAZIONE
2015 · Master in Comparative Law, Economics and Finance presso l'International University College of Turin.
2014 · Laurea in Giurisprudenza presso l'Università degli Studi di Torino
ASSOCIAZIONI PROFESSIONALI
2017 · Ordine degli Avvocati di Torino