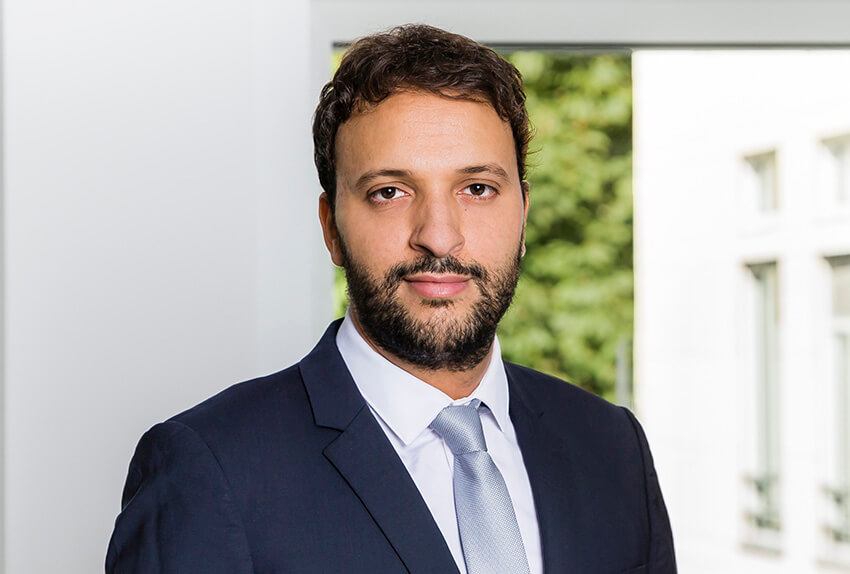 Mohamed Douib
Associate Paris
Mohamed is an associate in the Corporate team.
He advises on corporate law and more generally business and contract law. His practice focuses on mergers and acquisitions, private equity transactions and project aspects in the energy and infrastructure sectors.
Mohamed has a Master's Degree in Business Law and a Master's Degree in Finance from the University of Descartes-Paris V.
Show related areas
Education
2016 Master Degree in Finance – University of Descartes-Paris V
2014 Master Degree in Business Law – University of Descartes-Paris V
Memberships and Associations
Lawyer at the Paris bar
Mohamed est collaborateur au sein du département Corporate.
Spécialisé en droit des affaires, il intervient plus particulièrement dans le cadre de fusions-acquisitions domestiques ou transfrontalières, d'opérations de private equity et de projets dans les secteurs de l'énergie et des infrastructures.
Mohamed est titulaire d'un Master en Droit des Affaires et d'un Master en Finance de l'Université Descartes-Paris V.
Show related areas
FORMATION
2016 Master 2 en Finance – Université Descartes-Paris V
2014 Master 2 en Droit des Affaires – Université Descartes-Paris V
ASSOCIATIONS PROFESSIONNELLES
Avocat au barreau de Paris