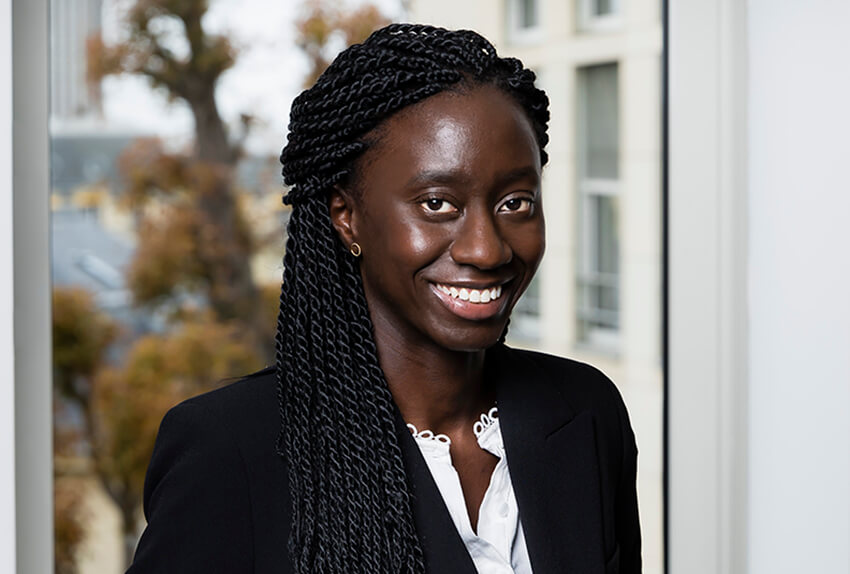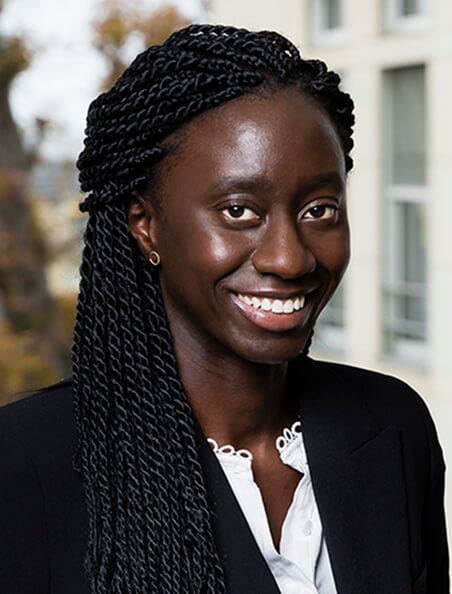 Kodou Diouf
Associate Paris
Kodou Diouf is an Associate in the Real Estate group.
Kodou focuses her practise on legal and financial structuring of development and construction operations, purchase, sale and asset management of real estate assets or real estate companies/private equity.
She graduated from University of Paris V (Master's degree in national and international litigation). She was admitted to the Paris bar in 2018.
Prior to joining Watson Farley & Williams, Kodou Diouf worked for the real estate department of two prestigious law firms.
Show related areas
Education
2016 Professional Lawyer's Certification, Paris bar school
2014 Master's degree in National and International Litigation, Paris V Descartes
2013 Master's degree in Private Law, Paris V Descartes
memberships & associations
Member of the Paris Bar
Kodou Diouf est collaboratrice au sein de l'équipe de droit immobilier.
Sa pratique est axée sur la structuration juridique et financière des opérations de développement et de construction, d'achat, de vente et gestion d'actifs immobiliers ou de sociétés immobilières et fonds d'investissements.
Kodou est diplômée de l'Université Paris V – Descartes (Master 2 contentieux interne et international). Elle est membre du Barreau de Paris depuis 2018.
Avant de rejoindre Watson Farley & Williams, Kodou Diouf a travaillé au sein des département droit immobilier et construction de deux prestigieux cabinets.
Show related areas
formation
2016 Certificat d'Aptitude à la Profession d'Avocat, Ecole de Formation du Barreau de Paris
2014 Master 2 en Contentieux interne et international, Paris V Descartes
2013 Master 1 en Droit privé, Paris V Descartes
adhésions et associations
Member of the Paris Bar