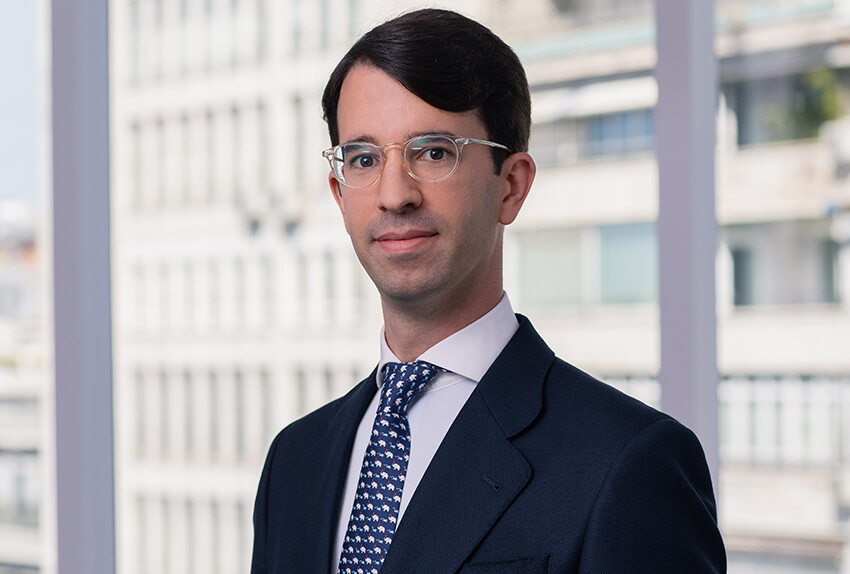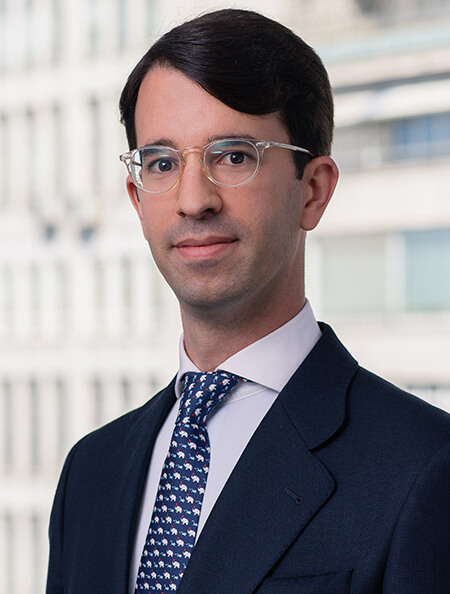 Fernando Santos
Senior Associate Madrid
Fernando is a Senior Associate in the Madrid Corporate group specialising in energy and infrastructure.
He specialises in advising Spanish and foreign clients on M&A transactions, private equity investments, corporate dealings and business restructuring mainly in the Energy and Infrastructure sector. He also advises companies on various diverse corporate matters.
Fernando regularly advises Spanish and foreign companies on several types of corporate and commercial contracts across an array of sectors, with a strong focus on renewables projects.
Show related areas
Advising Vortex Energy, part of EFG Hermes group, on €625m acquisition of a 49% stake in Ignis Energy Holdings (Spanish renewable energy developer with c. 14GWs under development).
Advising Noy Infrastructure & Energy Investment Fund, the largest Israeli infrastructure fund, on the acquisition of a 420 MW Spanish PV portfolio from Hive Energy and White Light Energy, including the subsequent financing and project agreements.
Advising Cerberus on the sale of Renovalia's Spanish 175 MW wind portfolio to Ardian.
Advising a consortium of investors comprising Macquarie Capital, OPTrust and Bruc on the acquisition of a 100MW Spanish PV portfolio from Solarpack.
Advising IPH (currently, Rubix) on the acquisition of the Spanish group Buenaventura Giner, specialised in bearings, power transmissions, pneumatics, seals and tools.
Education
2013 · Master in Legal practice business – Centro de Estudios Garrigues
2012 · Law Degree: Universidad Pontificia Comillas (ICADE)
Memberships and Associations
Lucena Bar Association
Fernando es Asociado Sénior del departamento de Derecho Mercantil en Madrid dedicado al sector de la energía e infraestructuras.
Está especializado en el asesoramiento a clientes nacionales e internacionales en fusiones y adquisiciones, operaciones de private equity, transacciones comerciales y reestructuraciones empresariales, así como en el asesoramiento a empresas en diferentes cuestiones de derecho mercantil, con un especial enfoque al sector de energía e infraestructuras.
Fernando asesora regularmente a sociedades españolas y extranjeras en todo tipo de contratos societarios y mercantiles en diferentes sectores, con especialización en proyectos renovables.
Show related areas
Asesoramiento a Vortex Energy, del grupo EFG Hermes, en la adquisición de 625 millones de euros de una participación del 49% en Ignis Energy Holdings (promotor español de energías renovables con unos 14 GW en desarrollo).
Asesoramiento a Noy Infrastructure & Energy Investment Fund, el mayor fondo de infraestructuras israelí, en la adquisición de una cartera fotovoltaica española de 420 MW a Hive Energy y White Light Energy, incluyendo la financiación posterior y los acuerdos de proyecto.
Asesoramiento a Cerberus en la venta de una cartera eólica española de 175 MW de Renovalia a Ardian.
Asesoramiento a un consorcio de inversores formado por Macquarie Capital, OPTrust y Bruc en la adquisición de una cartera fotovoltaica española de 100 MW a Solarpack.
Asesoramiento a IPH (actualmente, Rubix) en la adquisición del grupo español Buenaventura Giner, especializado en rodamientos, transmisiones de potencia, neumática, juntas y herramientas.
Educación
2013 · Máster en Práctica Jurídica Empresarial – Centro de Estudios Garrigues
2012 · Licenciatura en Derecho – Universidad Pontificia Comillas (ICADE)
Membresía y Asociaciones
Colegio de Lucena de Madrid