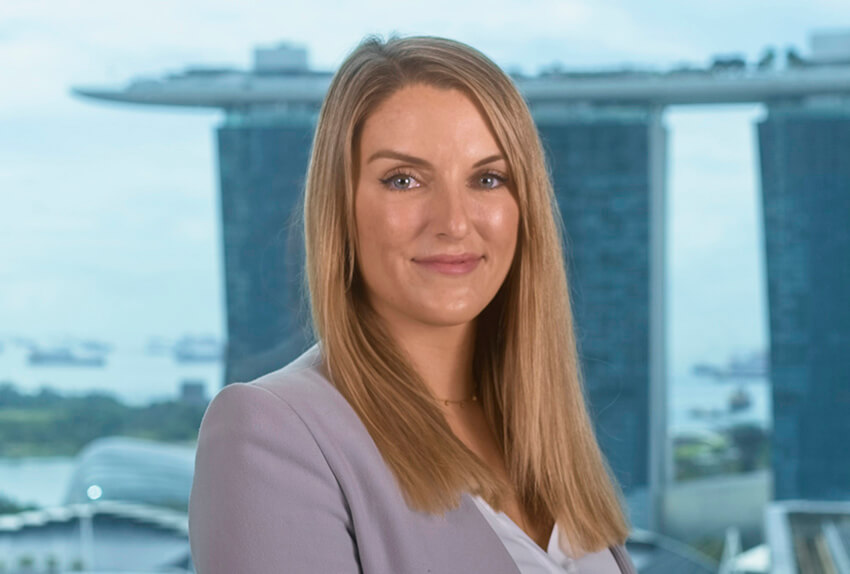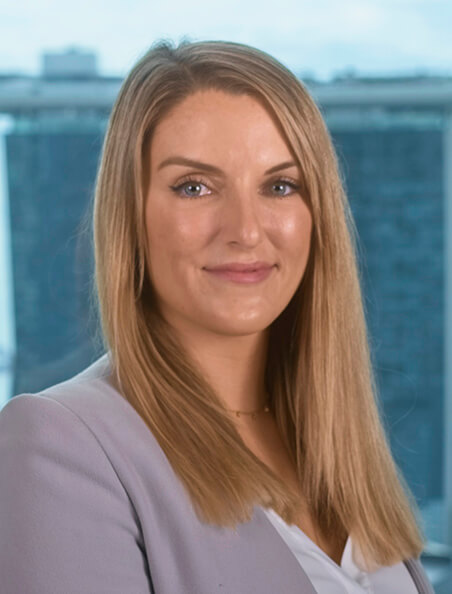 Christina is a senior associate in the firm's Dispute Resolution group.
Christina specialises in international arbitration and litigation, with a primary focus on commodity trade disputes, dry shipping disputes and bills of lading disputes, as well as structured commodity trade finance and marine insurance claims. She has acted for a wide range of clients including commodity trading houses, miners, trade financiers, ship owners, charterers and P&I clubs in arbitrations arising under major arbitration rules including the ICC, SIAC, SCMA, LMAA and HKIAC, with damages up to US$1.4bn.
Christina also has significant experience with corporate/commercial and contracts work including reviewing, negotiating, and amending commodity sale/purchase contracts, charterparties and contracts of affreightment, trade finance documentation including receivable purchase agreements, funded and un-funded risk participation agreements, and structured trade finance agreements, and other miscellaneous legal documents, as well as providing formal legal opinions.
Show related areas
Acting for commodity traders in a US$1.4bn claim against an asset manager in relation to its failure to utilise trust assets to purchase receivables as contractually bound under eleven receivable purchase agreements; successfully obtaining an HKIAC Emergency Award requiring the lender to resume performance of its obligations.
Successfully obtaining summary judgment for a commodity trader in a claim for US$10m against an underwriter in relation to its failure to make payment under a performance bond.
Acting for the owners of a highly specialised subsea operation vessel in a SCMA arbitration against the charterers for the wrongful termination of a six-year charterparty. Successfully obtaining an award in the sum of US$26.8m.
Assisting the trading arm of a State-owned metal and mineral mining company under a monthly retainer, entailing the provision of advice on a broad range of commodities, shipping and commodity trade finance issues as and when they arise, on a daily basis. This includes contract review and amendment, drafting of trading contracts and allied documents, managing early-interventions in commodity and shipping disputes and providing legal advice.
Assisting a miner under a monthly retainer in relation to a range of discrete legal issues as and when they arise. These have recently included providing advice on, and thereafter initiating or defending various shipping and commodity claims involving demurrage, speed and consumption, hull-fouling, unsafe ports and force majeure, amongst others.
Education
2013: The University of Law (Bloomsbury)
2010: The College of Law (Guildford)
2009: The University of Kent
2006: Aylesbury High School
memberships & associations
Solicitor of the Senior Courts of England and Wales