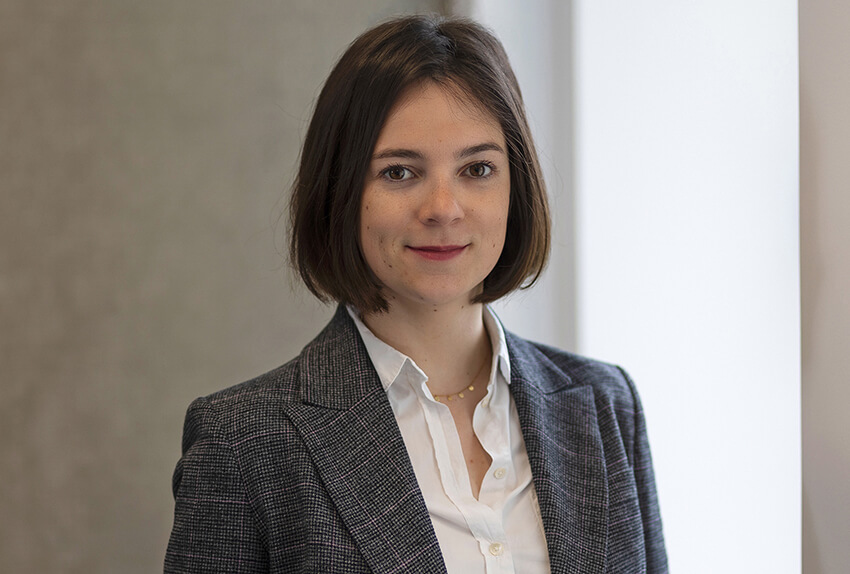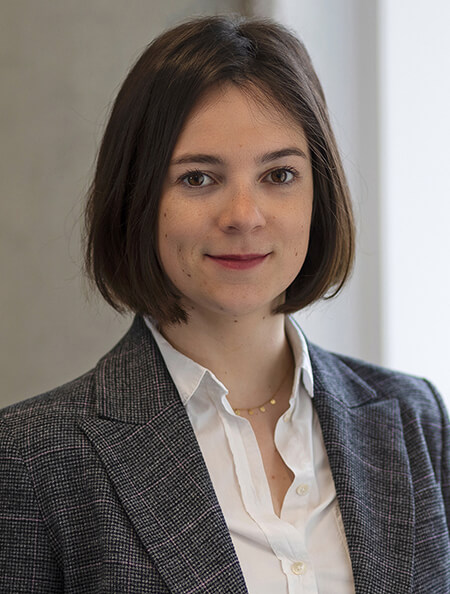 Amandine Collard
Associate Paris
Amandine Collard is an associate in the Public and Regulatory Law team in Paris.
Amandine's practice focuses on the energy sector. She advises investment funds, sponsors and developers on regulatory issues related to renewable energy projects, as well as on related infrastructure (such as onshore and offshore wind or solar projects, interconnection). She also specializes in public procurement law.
Prior to joining the team, she worked as an intern in reputable law firms.
Amandine graduated from Sciences Po with a Master's in Business Law (specialisation in Public economic law) and from HEC Paris with a LLM in Law and International Management.
Show related areas
Education
2021 · Master's in Business Law, specialisation in Public economic law, Sciences Po
2020 · LLM Law and International Management, HEC Paris
memberships and associations
Member of the Paris Bar
Amandine est collaboratrice au sein du département Droit Public et Réglementaire du bureau de Paris.
Elle intervient dans le secteur de l'énergie. Amandine conseille principalement des fonds d'investissement, des banques et des opérateurs du secteur sur des enjeux réglementaires liés à des projets d'énergies renouvelables (notamment éolien terrestre et en mer, solaire et interconnexion) et aux infrastructures connexes. Elle est également spécialisée en droit de la commande publique.
Avant de rejoindre WFW, elle a effectué plusieurs stages dans des cabinets d'avocats réputés.
Amandine est diplômée d'un master Droit économique (spécialité Droit public économique) de Sciences Po et d'un Master spécialisé Droit et management international d'HEC Paris.
Show related areas
FORMATION
2021 · Master's in Business Law, specialisation in Public economic law, Sciences Po
2020 · LLM Law and International Management, HEC Paris
ASSOCIATIONS PROFESSIONNELLES
Membre du barreau de Paris