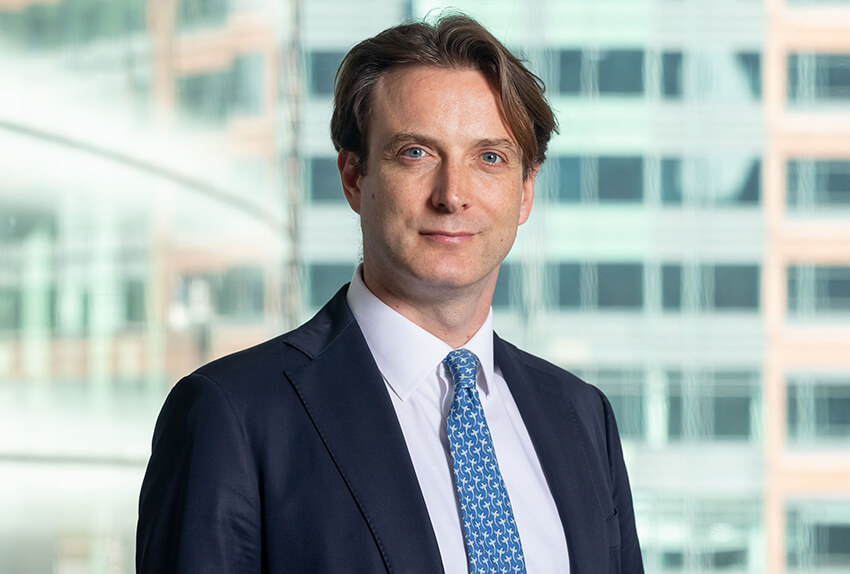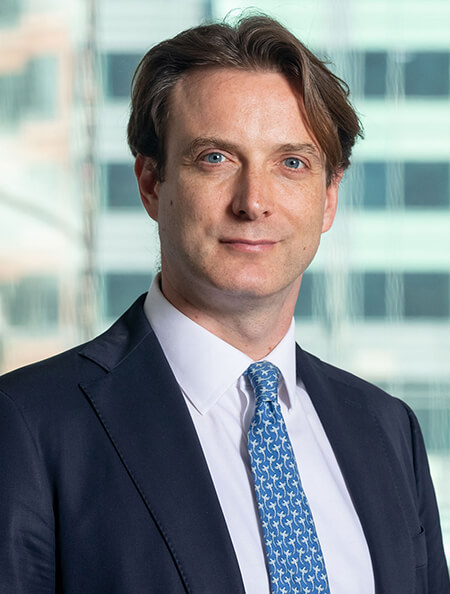 Alexis Martinez
Partner London
Alexis Martinez is a Partner in the Dispute Resolution group.
Multilingual and dual-qualified, Alexis Martinez excels in large-scale multi-jurisdictional disputes.
Alexis is qualified in both England and France and has unparalleled experience working on investment treaty and energy arbitrations in English, Spanish and French.
Alexis's recent energy arbitration successes involve the payment of hundreds of millions of US dollars to clients in several pricing disputes under long-term natural gas and LNG contracts. His commercial arbitration practice encompasses complex energy, construction, mining, and financial disputes.
Highlights of Alexis' investment treaty arbitration experience involve the successful representation in multiple cases of Slovakia, Ecuador, the Czech Republic, Turkey, Uzbekistan and other states. He has also acted for claimants against states in 11 cases in Latin America, Africa, Asia and the Caribbean, all of which resulted in favourable multimillion awards or settlements.
Alexis has extensive experience advising sovereigns and international companies on public international law issues, such as the extent and international impact of sovereign rights, international sanctions, and the application of international treaties.
Alexis also regularly acts as arbitrator.
Alexis has been recommended as a leader in his field for many years. He has been recognised every year since 2017 as a Future Leader by Who's Who Legal: Arbitration. Alexis has also been recommended for international arbitration by The Legal 500 every year since 2016.
In the 2023 edition of The Legal 500, Alexis is noted as being "appreciated for his open-minded and client-based approach, as well as his high-level coordination of all communication to the tribunal and opposing party throughout the arbitration process." He is also described as "very easy to work with and absolutely committed to his clients. He is very thoughtful in sharing articles and legal updates, and has broad geographic experience and connections. His depth of knowledge about recent and relevant arbitration decisions is also very impressive."
Show related areas
Acting for a European LNG buyer in an ICC arbitration arising from a long-term multibillion-dollar LNG supply contract, which led to a successful settlement.
Advising an Asian LNG buyer on the development of an arbitration strategy, leading to the successful renegotiation of price and non-price term on a multibillion-dollar long-term LNG supply contract.
Acting for a JV of three global engineering, procurement and construction companies in a construction and scheduling arbitration with sums in dispute exceeding US$4.5 billion.
Acting for the Slovak Republic in Spółdzielnia Pracy Muszynianka v. Slovak Republic, PCA Case Nº AA629, a treaty arbitration governed by the UNCITRAL Rules and the Poland – Slovak Republic BIT in connection to alleged rights to water natural resources, resulting in a successful award for the Slovak Republic.
Acting for the Slovak Republic in EuroGas Inc. and Belmont Resources Inc. v. Slovak Republic, ICSID Case No. ARB/14/14, an ICSID dispute under the US – Slovak Republic and Canada – Slovak Republic BITs in connection with the withdrawal of a mining license, valued over US$1 billion, leading to a complete victory for the Slovak Republic.
Education
2023 · European University Institute and Harvard Law School, Summer School on Law & Logic
2007 · Admitted as a Solicitor of England and Wales
2004 · Admitted as Avocat at the Paris Bar
2002 · Panthéon-Assas University, DEA, Droit des Relations Economiques Internationales
2001 · Panthéon-Assas University, Maitrise en Droit
2001 · University College London, Diploma, English Law,
2000 · Panthéon-Assas University, Licence en Droit
memberships and associations
Member, Study Group on the Practice and Procedure of International Tribunals, International Law Association
Member, LCIA, The London Court of International Arbitration
Member, YAG, The Association Suisse d'Arbitrage
Member, YAF, The International Chamber of Commerce
Member, Young & International, ICDR
Member, Club Español del Arbitraje
Member, The Moot Alumni Association