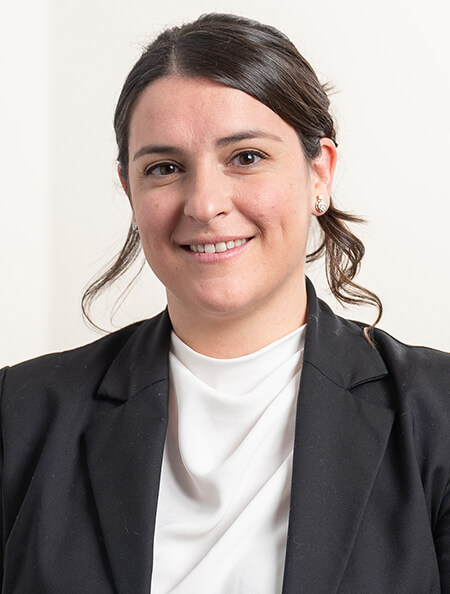 Maria Astola Bengoa
Associate Milan
Maria is an Associate in the Aviation Group.
Maria specialises in Aviation Law and provides legal assistance in regulatory and litigation matters.
She obtained her Law Degree at the University of Basque Country in 2011. She also obtained a master's degree on International Private Law in 2015.
In addition to Spanish, she speaks English, Italian and Basque fluently.
Show related areas
education
2011 · Law Degree at University of Basque Country
memberships and associations
Ordine Avvocati di Verona – 2014
Ilustre Colegio de la Abogacia de Bizkaia – 2012
L'Avv. Astola Bengoa è Associate nel Dipartimento di Aviation.
L'Avv. Astola Bengoa è specializzata in Diritto Aeronautico e fornisce assistenza legale in materia di regolamentazione nonché in contenzioso.
Ha conseguito la laurea in Giurisprudenza presso l'Università dei Paesi Baschi nel 2011. Ha inoltre conseguito un Master in Diritto Internazionale Privato nel 2015.
Oltre allo spagnolo, parla correntemente inglese, italiano e basco.
Show related areas
FORMAZIONE
2011 · Laurea in Giurisprudenza presso l'Università dei Paesi Baschi
ASSOCIAZIONI PROFESSIONALI
Ordine Avvocati di Verona – 2014
Ilustre Colegio de la Abogacia de Bizkaia – 2012