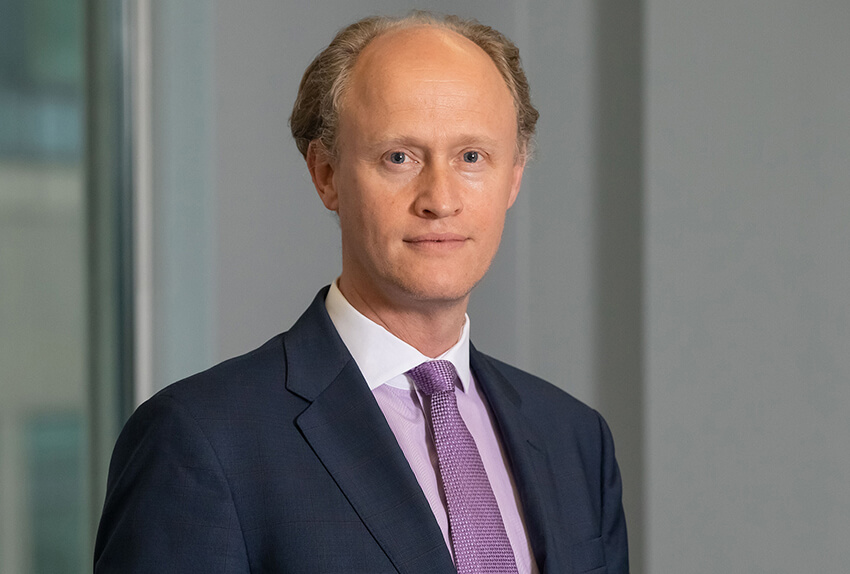 Julian is a partner in the London Projects Group.
Over 25 years, Julian has advised on the development and limited-recourse financing of more than 35 independent power projects encompassing natural gas, coal, hydro, solar, wind, geothermal, waste-to-energy and biomass technologies. Some of those projects, such as the Kribi and Dibamba IPPs in Cameroon, have been highly innovative, "first of a kind" projects, setting precedent in their respective markets. Julian continues to advise on the Jenin IPP in Palestine, another precedent-setting IPP.
Julian also advises clients on energy infrastructure projects such as sub-sea power interconnectors and e-mobility projects, as well as upstream oil and gas projects. He also advises clients on social infrastructure projects, where his recent work has involved advising the Government of Egypt on the US$2bn limited recourse financing of its new administrative capital city.
Julian is regularly recognised as a leading lawyer in his field by top legal directories Legal 500 and IFLR1000, with the former highlighting in 2020 that "he stands out because of the depth and breadth of his experience in energy projects, covering the whole life-cycle from development, through construction to operation and sale…always combining his extensive legal knowledge and commercial experience to deliver practical, realistic, and workable solutions". The same year, IFLR1000 noted that "Julian Nichol is a brilliant lawyer with a great understanding of the African renewable energy sector".
Julian was recommended for Project Finance in Euromoney's Banking, Finance and Transactional Expert Guide 2021 and 2022.
Show related areas
Advising VPI Holding on its acquisition of four UK gas-fired CCGT power stations from Drax.
Advising sponsors on the development of three waste-to-energy projects in the UK.
Advising on the Kribi, Dibamba and Azura-Edo independent power projects and two development stage solar projects in sub-Saharan Africa.
Advising PJSC LUKOIL on its US$800m agreement to acquire a 25% working interest in the Marine XII oil and gas licence in the Republic of Congo, and its acquisition of a 5% working interest in the Ghasha oil and gas concession from ADNOC, United Arab Emirates.
Advising the Government of Egypt on the New Urban Communities Authority's US$2bn financing for the construction of Egypt's new administrative capital city.
Membership and associations
Law Society of England & Wales