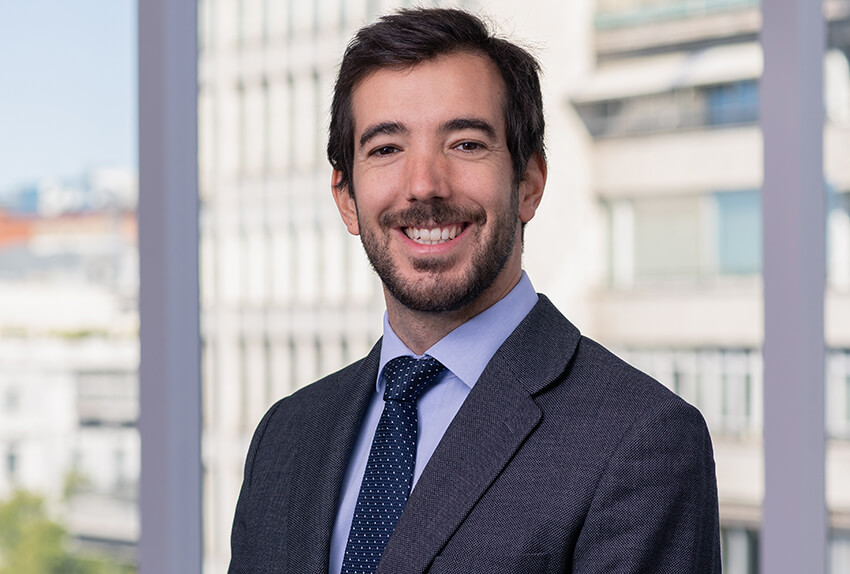 José Ignacio Esquivias
Senior Associate Madrid
José Ignacio is an Associate in the Real Estate group.
José Ignacio advises Spanish and foreign clients on their real estate investments, including purchase-sale transactions, sale & leasebacks, and leases, co-ordinating legal due diligence processes and drafting and negotiating contracts.
He has broad experience advising on transactions covering different kinds of real estate assets such as lands, hotels, dwelling buildings, offices, photovoltaic plants, and commercial premises.
José Ignacio also advises clients on construction and horizontal property matters.
Show related areas
Education
2014 Master Degree in Business Law – Universidad Pontificia de Comillas (ICADE)
2012 Law and Business Administration Degree – Universidad Autónoma
Memberships and Associations
Madrid Bar Association 2011
José Ignacio es Asociado del departamento de Derecho Inmobiliario en Madrid.
Asesora a clientes españoles y extranjeros en todo tipo de inversiones inmobiliarias, incluyendo, entre otras, operaciones de compraventa, sale & leaseback, y arrendamientos, participando activamente en la coordinación de procesos de due diligence, así como en la redacción y negociación de contratos.
Cuenta con una amplia experiencia en operaciones de derecho inmobiliario sobre suelos, activos hoteleros, edificios de viviendas, oficinas, parques fotovoltaicos y locales comerciales.
Asimismo José Ignacio ha asesorado a clientes en relación con materias de derecho de la construcción y propiedad horizontal.
Show related areas
Educación
2014 Máster en Derecho de Empresa – Universidad Pontificia de Comillas (ICADE)
2012 Licenciatura en Derecho y Administración y Dirección de Empresas – Universidad Autónoma de Madrid
Membresía y Asociaciones
Colegio de Abogados de Madrid 2011