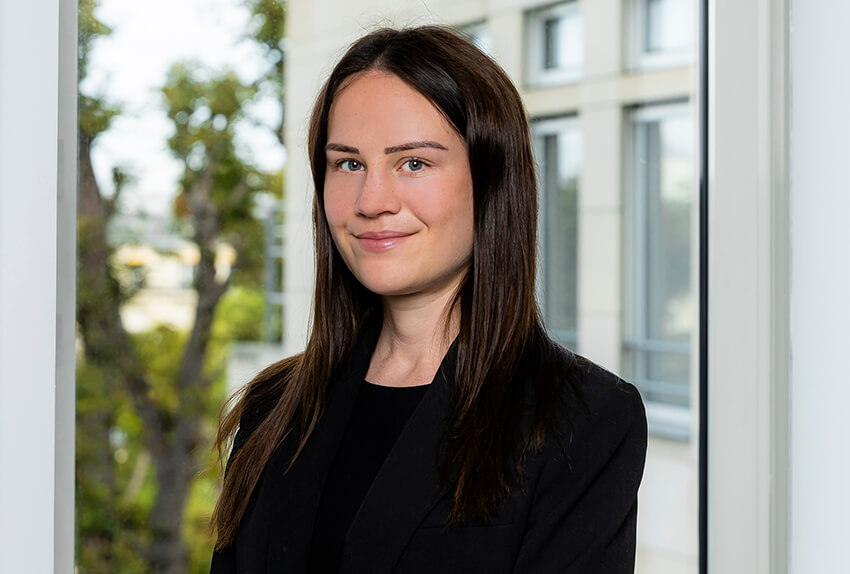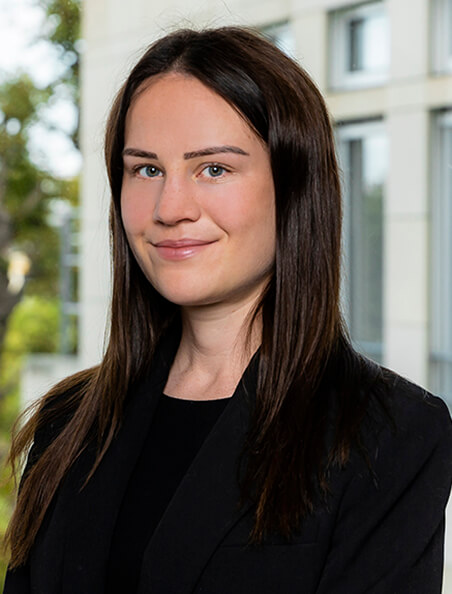 Catherine Masquelet
Associate Paris
Catherine is an Associate in the REAL ESTATE GROUP IN PARIS.
She works in all areas of property law (leases, construction, sales, urban planning), in an advisory capacity or in disputes. She also reviews the real estate aspects of renewable energy projects.
Catherine graduated with a Master's degree in general private law from Pantheon-Sorbonne University, and began her career in a firm specialising in real estate and construction law where she developed an expertise in commercial leases and construction law.
Show related areas
Education
2017 CAPA
2016 Master's degree in general private law, Panthéon-Sorbonne University
2014 Double degree in law and history, Panthéon-Assas University
Catherine est collaboratrice dans l'équipe de droit immobilier des affaires du bureau de Paris.
Elle intervient dans les principaux domaines du droit immobilier (baux, construction, vente, urbanisme), en conseil comme en contentieux.
Sa pratique porte également sur la revue foncière des montages de projets d'énergie renouvelable.
Diplômée d'un Master 2 de Droit privé général de l'Université Paris 1 Panthéon-Sorbonne, elle a commencé sa carrière au sein d'un cabinet spécialisé en droit immobilier et de la construction au sein duquel elle a développé une expertise en baux commerciaux et en droit de la construction.
Show related areas
FORMation
2017 CAPA
2016 Master 2 Droit privé général, Université Panthéon-Sorbonne
2014 Double licence Droit et Histoire, Université Panthéon-Assas