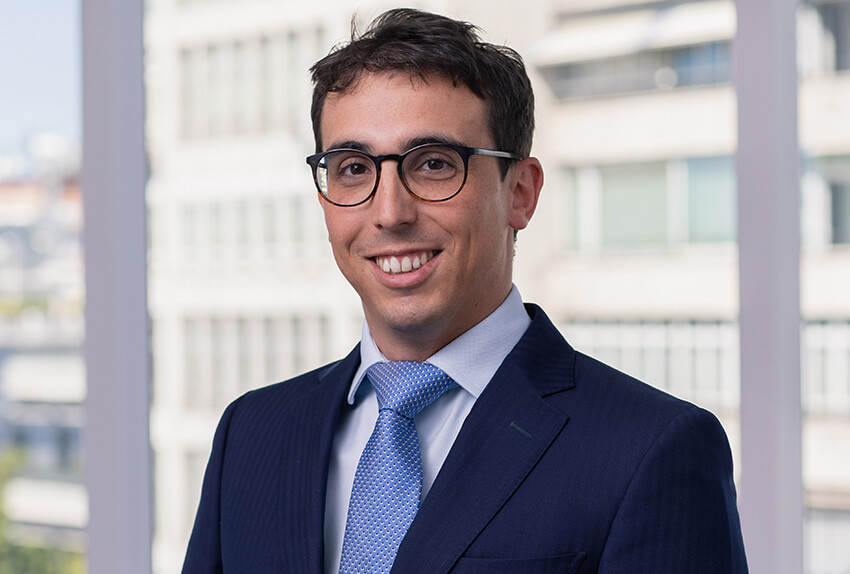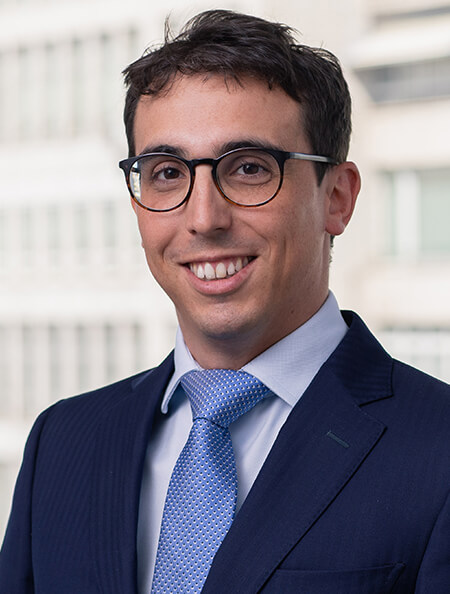 Alejandro Martínez
Associate Madrid
Alejandro Martínez is an Associate in the Regulatory & Public Law Group in Madrid.
He advises national and international clients on all kind of regulatory, energy law and environmental law matters, focusing on renewable energy projects, such as wind farms and photovoltaic facilities, among others.
Alejandro also has a wide experience advising clients in urban planning issues, such as real estate and urban complexes (commercial, real estate, industrial, etc.), processing of urban planning instruments, consults on compliance with urban planning uses and parameters, administrative and contentious-administrative challenges, etc.
Before joining the Watson Farley & Williams team, Alejandro worked at Spanish law firm Garrigues.
Show related areas
Education
2016 U.S. Business Law and Practice Course. FORDHAM UNIVERSITY (New York, EEUU)
2015-2016 Master of Laws-LLM in International Business Law. CENTRO DE ESTUDIOS GARRIGUES (Madrid, Spain)
2010-2015 Double University Degree in Law and Business Administration. REY JUAN CARLOS UNIVERSITY (Madrid, Spain)
memberships & associations
2017: Madrid Bar Association
Alejandro es Asociado del Departamento de Derecho Administrativo y Regulatorio.
Asesora a clientes nacionales e internacionales en todo tipo de aspectos regulatorios y del Derecho de la Energía y Medio Ambiente, con especial énfasis en proyectos de energías renovables, tales como parques eólicos e instalaciones fotovoltaicas, entre otros.
Alejandro también tiene una amplia experiencia en el asesoramiento a clientes en materia de Derecho Urbanístico, tales como implantación de instalaciones y complejos urbanísticos (comerciales, inmobiliarios, industriales, etc.), tramitación de instrumentos de planeamiento urbanístico, consultas sobre régimen de usos y parámetros urbanísticos, impugnaciones administrativas y contencioso-administrativas, etc.
Antes de incorporarse al equipo de Watson Farley & Williams, Alejandro trabajó en Garrigues.
Show related areas
EDUCACIÓN
2016 U.S. Business Law and Practice Course. FORDHAM UNIVERSITY (Nueva York, EEUU)
2015-2016 Master de Acceso a la Abogacía y Derecho Internacional de los Negocios. CENTRO DE ESTUDIOS GARRIGUES (Madrid, España)
2010-2015 Doble Grado en Derecho + Administración y Dirección de Empresas. UNIVERSIDAD REY JUAN CARLOS (Madrid, España)
MEMBRESÍA Y ASOCIACIONES
2017: Ilustre Colegio de Abogados de Madrid