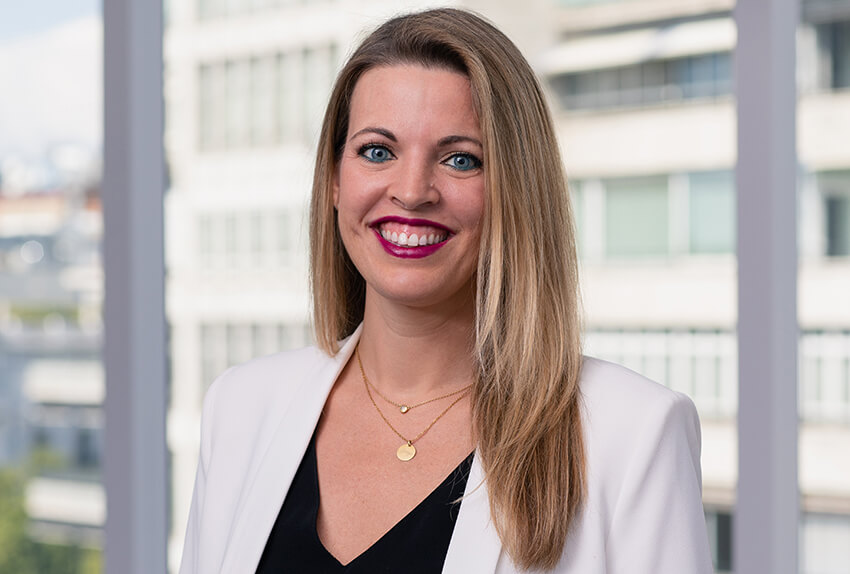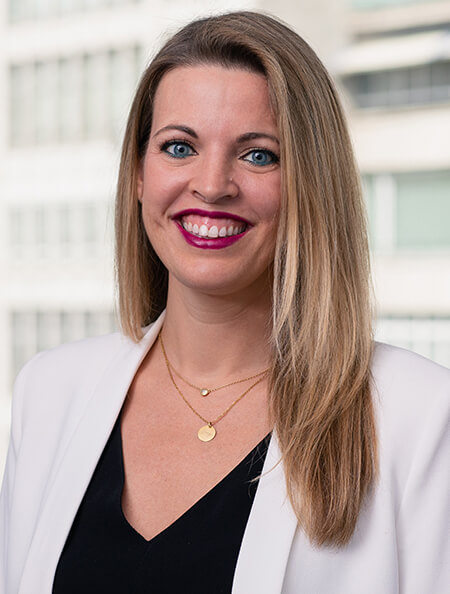 Laura is a partner in the Asset Finance Group.
She specialises in financing transactions related to the Transport sector with nearly 15 years of experience and advises in the shipping and aviation sectors, with emphasis on tax lease transactions for ship, and other financing of ships and aircraft – airplanes and helicopters – as well as rail and rolling stock.
Laura has extensive experience in shipbuilding contracts and pre-delivery financing – guarantee lines and refund guarantees.
Additionally, she has a broad knowledge of M&A and derivatives transactions, as well as general aspects of corporate and commercial law.
Since joining the firm in 2009, Laura has worked in the firm's Madrid and London offices.
International directories such as Chambers and Partners and Legal 500 recognize Laura's expertise highlighting her knowledge in "ship finance transactions, notably through tax leases" and her "responsiveness, availability and expertise" over the last few years.
Show related areas
Advising a syndicate of Spanish banks on the ECA backed financing of a ferry vessel to be built for a Spanish shipowner.
Advising Avolon on the leasing of two 787-9 Dreamliners to Air Europa.
Advising DEME on their Spanish tax lease structure and repossession of a vessel from a Spanish insolvent yard.
Advising six Greenlandic shipowners on their Spanish tax leases.
Advising CaixaBank on their day-2 acquisition of participation in a financing to a main UK rolling stock lessor.
Education
2006 · Business Administration Degree – Universidad Autónoma de Madrid
2006 · Law Degree – Universidad Autónoma de Madrid
Memberships and Associations
Madrid Bar Association
Laura ES SOCIO del departamento de financiación de activos.
Con casi 15 años de experiencia, asesora en operaciones de financiación estructurada de activos, financiación de adquisiciones y financiación de proyectos ligados a los sectores marítimo, aéreo, con especial énfasis en operaciones de tax lease para la financiación de buques y otro tipo de financiaciones de buques y aeronaves – aviones y helicópteros –, ferrocarril y material circulante.
Laura tiene una extensiva experiencia en contratos de construcción de buques y de financiación a la construcción – líneas de avales y contragarantías o garantías de reembolso.
Asimismo, tiene un amplio conocimiento en derivados y operaciones de M&A, además de los aspectos más generales del derecho mercantil.
Desde su incorporación en 2009, ha trabajado en las oficinas de Madrid y Londres.
Directorios internacionales como Chambers Europe y Legal 500 la reconocen resaltando su conocimiento en "operaciones de financiación de buques, notablemente en estructuras de tax leases" además de su "capacidad de respuesta, disponibilidad y especialización" en los últimos años.
Show related areas
Asesoramiento a un sindicato de bancos españoles en una financiación con apoyo de crédito a la exportación para la construcción de un ferry para un armador español.
Asesoramiento a Avolon en el leasing de dos 787-9 Dreamliners a Air Europa.
Asesoramiento a DEME en relación a un tax lease y la reposesión de un buque de un astillero español en concurso.
Asesoramiento a seis armadores groenlandeses en sus tax leases españoles.
Asesoramiento a CaixaBank en la adquisición de su participación en la financiación de uno de los principales arrendadores de material rodante ferroviario del Reino Unido.
Educación
2006 · Licenciatura en Administración y Dirección de Empresas – Universidad Autónoma de Madrid
2006 · Licenciatura en Derecho – Universidad Autónoma de Madrid
Membresía y Asociaciones
Colegio de Abogados de Madrid