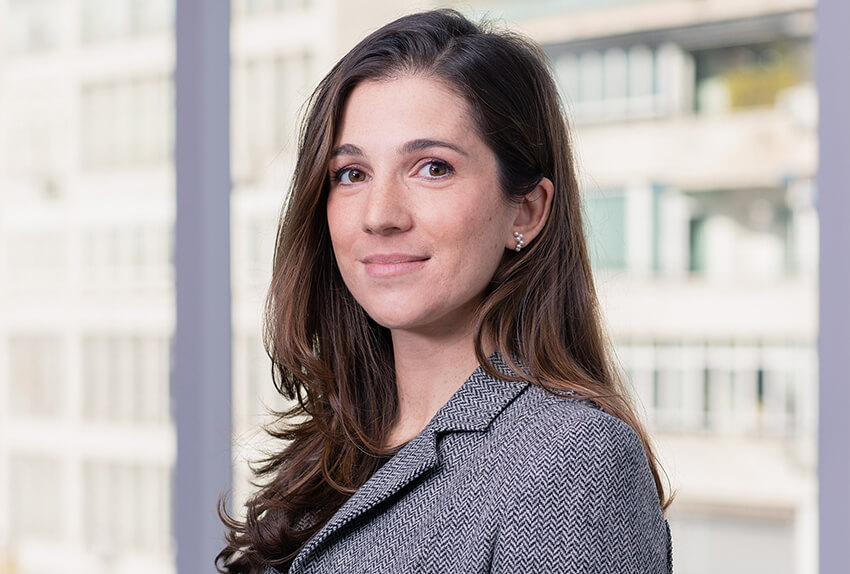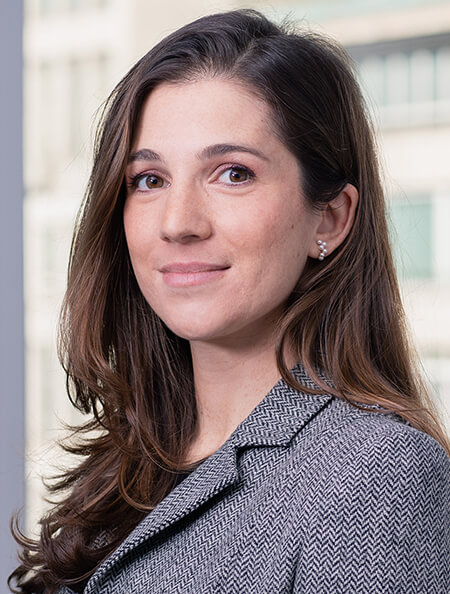 Aranzazu Arizcun Muñoz
Senior Associate Madrid
Aranzazu is a Senior Associate in the Madrid Real Estate group.
Her expertise is focussed in the real estate sector, advising domestic and foreign financial entities, investment funds and companies on asset finance matters (such as acquisition financing and developer financing), as well as on refinancings, asset deals (involving land plots, commercial, residential and logistic properties, hotels and shopping centres) and asset management-related matters (for example, execution of leases, asset management agreements, etc.). Aranzazu also has experience in the acquisition of non-performing loan portfolios, the enforcement of mortgages and the structuring of intercompany financing schemes.
In addition, Aranzazu advises leading renewable energy companies in real estate matters when carrying out due diligence for the financing or acquisition of wind farms and solar power plants.
Show related areas
Education
2006 – 2012 · Business Administration Degree, Universidad Pontificia Comillas, ICADE
2006 – 2011 · Law Degree, Universidad Pontificia Comillas, ICADE
Memberships and Associations
Spanish Bar Association
Aránzazu es Asociada Sénior de la práctica de Inmobiliario en Madrid.
Su práctica profesional se centra en el sector inmobiliario, asesorando a entidades financieras, fondos de inversión y empresas, tanto españolas como extranjeras, en operaciones de financiación estructurada con subyacente inmobiliario (tales como financiaciones de adquisición y crédito promotor), así como en refinanciaciones, operaciones de compraventa (respecto de suelos, locales comerciales, edificios residenciales o de oficinas, activos logísticos, hoteles y centros comerciales) y asuntos relativos a la gestión de activos inmobiliarios (por ejemplo, formalización de arrendamientos, contratos de gestión de activos, etc.).
Aránzazu también tiene experiencia en la adquisición de carteras de créditos, la ejecución de garantías hipotecarias y el diseño de estructuras de financiación intragrupo.
Show related areas
EDUCACIÓN
2006 – 2012 · Licenciatura en Administración y Dirección de empresas, ICADE
2006 – 2011 · Licenciatura en Derecho, ICADE
MEMBRESÍA Y ASOCIACIONES
Colegio de Abogados de Madrid